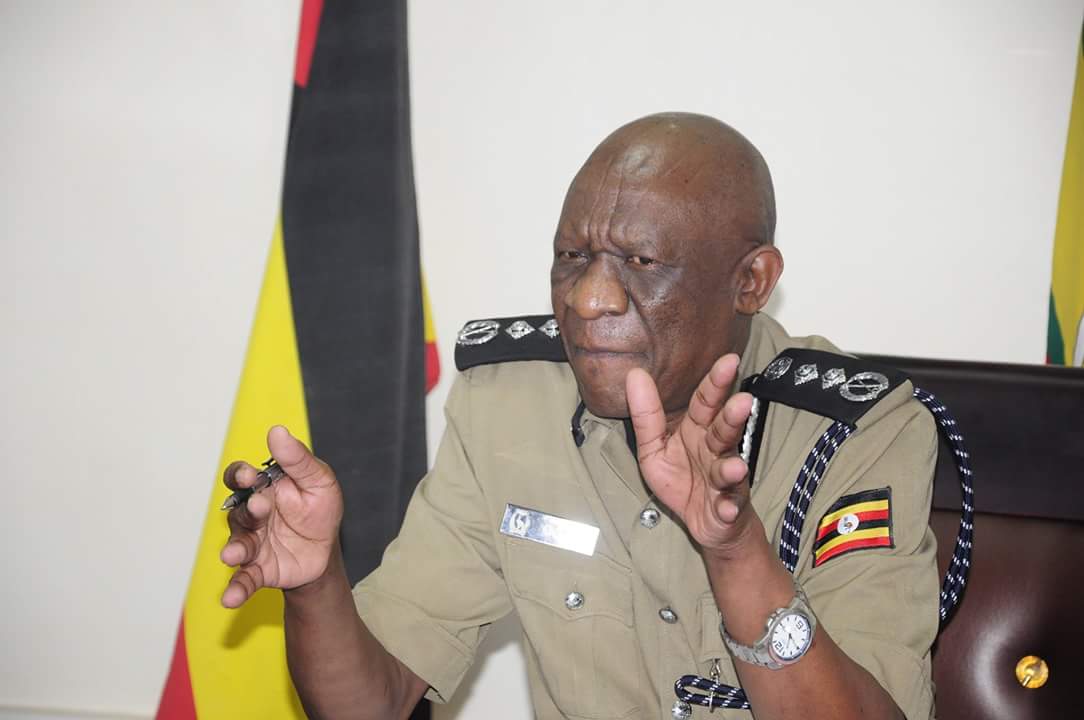 The Inspector General of Police JM Okoth Ochola has today 18th July 2018 launched the 2017 Annual Crime and Traffic Road Safety Report at Police Headquarters Naguru.
While speaking before the press, the IGP acknowledged the value added by sister security agencies for their continued positive contribution towards securing the nation.
He also commended the different partners like Justice Law and Order Sector, Office of the Directorate of Public Prosecution (DPP), Office of the Attorney General, Directorate of Government Analytical Laboratory (DGAL), Uganda Prison Service and other stakeholders like Uganda Bureau of Statistics (UBOS), Office of the Auditor General, Kampala Capital City Authority (KCCA), Uganda Revenue Authority (URA), Inspector­ate of Government (IGG), Uganda Registration Service Bureau (URSB), Uganda Human Rights Commission(UHRC), Uganda National Bureau of Standards among others for their invaluable contribution towards the fight against crime.
Inspector General of Police acknowledged that crimes reported to police in 2017 shot up high by 3.3%, and attributed this to the increased public confidence and trust in the police's ability to deal with the reported crimes as compared to the past years.
He highlighted a decrease in the following crime categories i.e. economic crimes, sex related crimes, breakings, robbery, assaults and political/ media crimes.
The IGP noted with concern the increase in incidents of violent crimes against persons such as homicides, thefts, Child Related crimes and called upon all police officers to step up their game.
Among other observations made, there was a 19% decrease in fire emergencies handled by police. While giving figures, he stressed that fire incidents had reduced from 1,356 reported and responded to in 2016 compared to 1,099 incidents in 2017. This reduction has massively been attributed to the increased sensitization and public aware­ness campaigns.
TRAFFIC AND ROAD SAFETY
Road Traffic Crashes registered an 8.6% reduction in the number of accidents reported in 2016 from 14,474 in 2016 compared to 13,244 in 2017. Among these accidents, 3,051 were fatal, 6,530 serious and 3,663 minor.
"The efforts in building traffic police through quantitative and qualitative improvements has yielded positive results and police expects further high quality service delivery in the years to come," Ochola said.
JM Ocholla assured the citizens that through community policing programs and vigilance combined with a motivated professional force, Uganda Police Force shall overcome acts of criminality.
Comments
comments