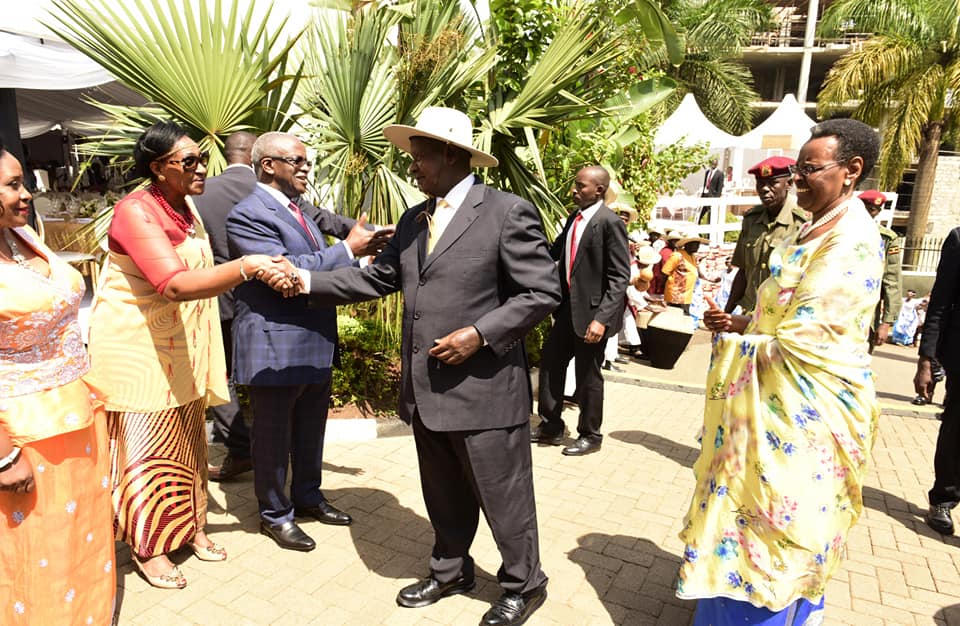 President Yoweri Museveni and his wife Janet on Saturday attended giveaway ceremony (Kuhingira) of former Prime Minister and Presidential Candidate Amama Mbabazi's niece Bridget Birungi.
Birungi, 36, was introducing South African President Cyril Ramaphosa's son Andile Ramaphosa.
The function that was held at Amama Mbabazi's residence in Kololo, Kampala.
South African President Cyril Ramaphosa and his family arrived at around 11:00AM.
Some of the big shots from the Ugandan government, private sector and religious leaders that were in attendance included; Prime Minister Ruhakana Rugunda, Chief Justice Bart Katurebe, former Minister Jim Muhwezi, Buganda Katikiro Charles Peter Mayiga, Governor Bank of Uganda Emmanuel Tumusiime Mutebire, Businessmen Gordon Wavamunno and Sudhir Rupareria among others.
Despite their political differences the Museveni's and the Mbabazi's were joyful throughout the function and even shared a table together.
Speaking at the function, Amama Mbabazi said his friendship with Museveni can never fade away.
"We have been together for more than 40 years. Out of the 29 people we went with to Mozambique, only him (Museveni), Salim Saleh and Ivan Koreta are still alive," he said.
"I thank you for accepting our invite (to attend Kuhingira) and it demonstrates the leadership Africa requires," Mbabazi told Museveni.
President Museveni on his part said Amama Mbabazi made a gread contribution to the liberation struggle.
"From 1974, Mbabazi and Jackie (his wife) contributed to the struggle greatly," Museveni said, adding "I must especially thank them for raising Bridget whose real father (Rwakairu) was killed on account of supporting our struggle. I thank Bridget's mother, Peace, for being a strong woman.".
Bridget Birungi Rwakairu is a daughter to the late Shadrack Rwakairu and Peace Ruhindi, a sister to Amama Mbabazi's wife Jacqueline. Shadrack Rwakairu was murdered in 1983.
Museveni also congratulated to the Ramaphosas for finding a good wife in Bridget.
In his speech, South African President Cyril Ramaphosa described his son's wife Bridget as "the most beautiful Ugandan we've ever seen". He added that couple is "deeply in love".
"We are delighted we are not going back empty handed. We didn't have to go to Lake Victoria but we caught the biggest fish ever imagined," he said.
See photos: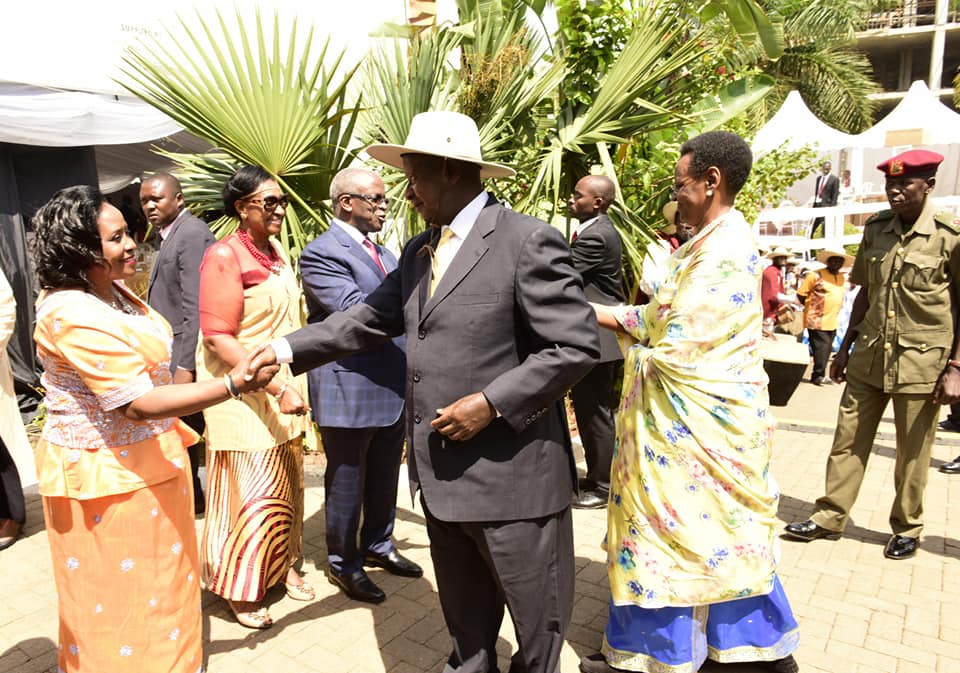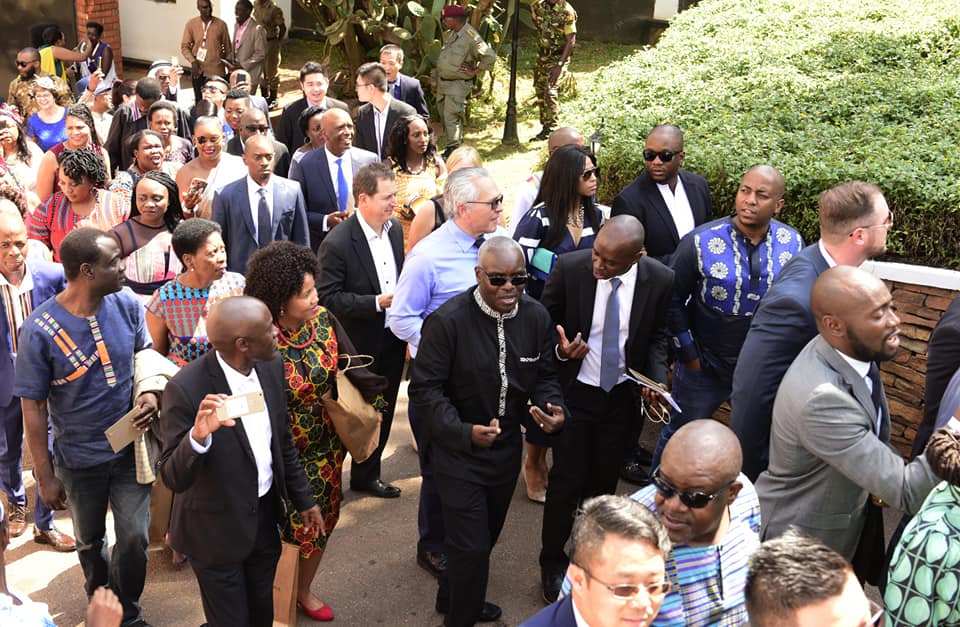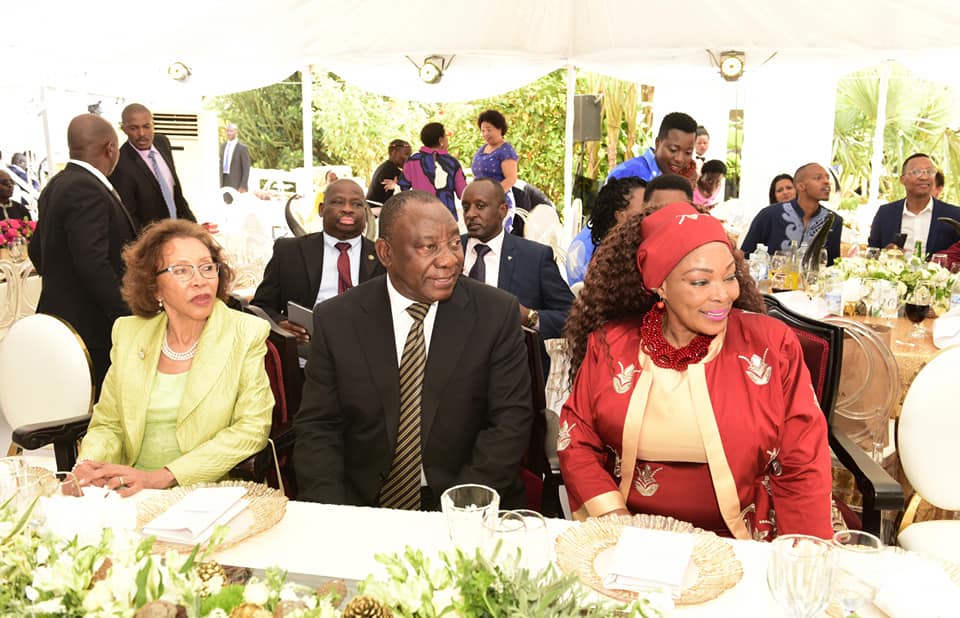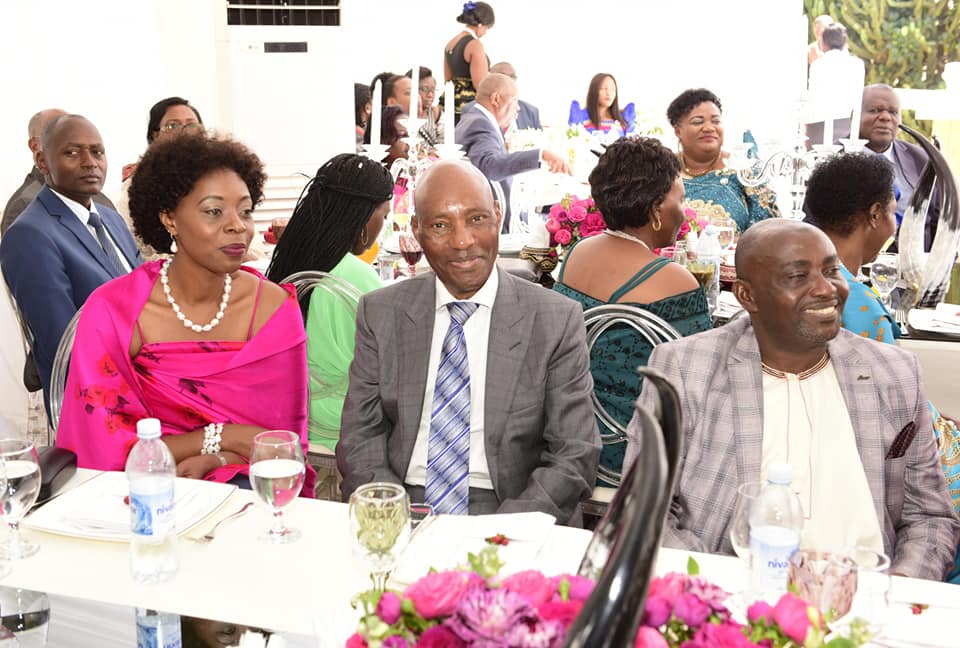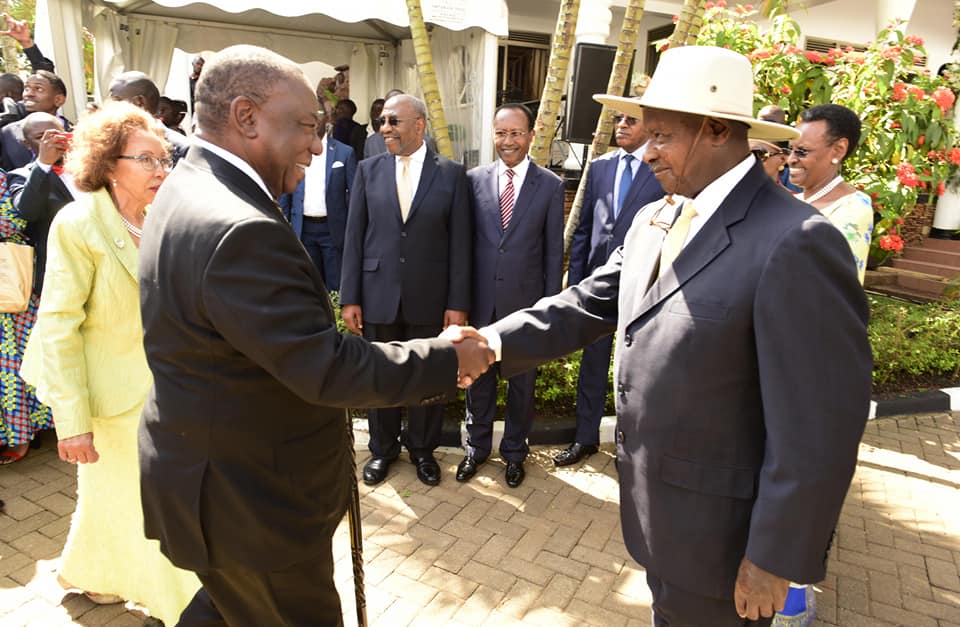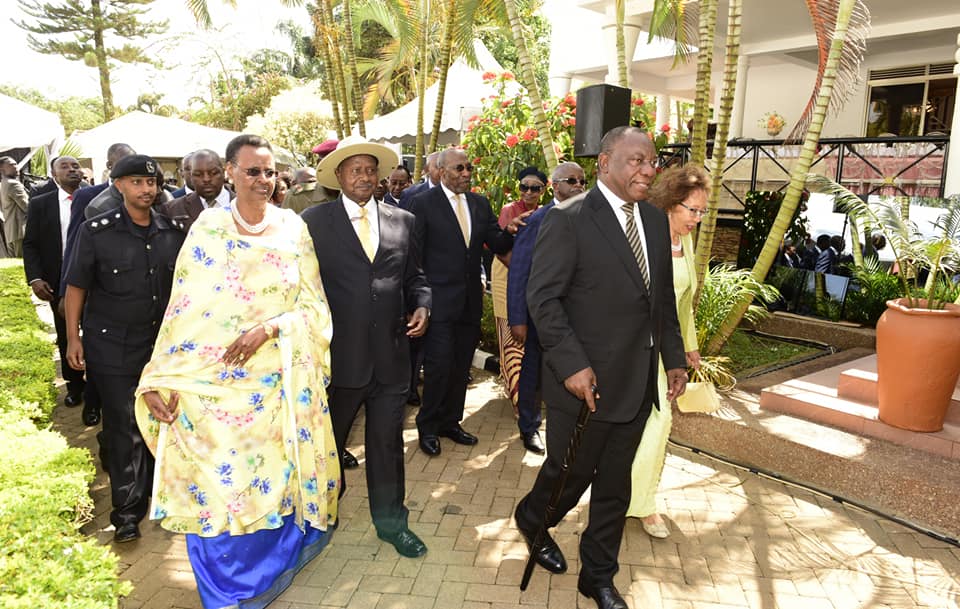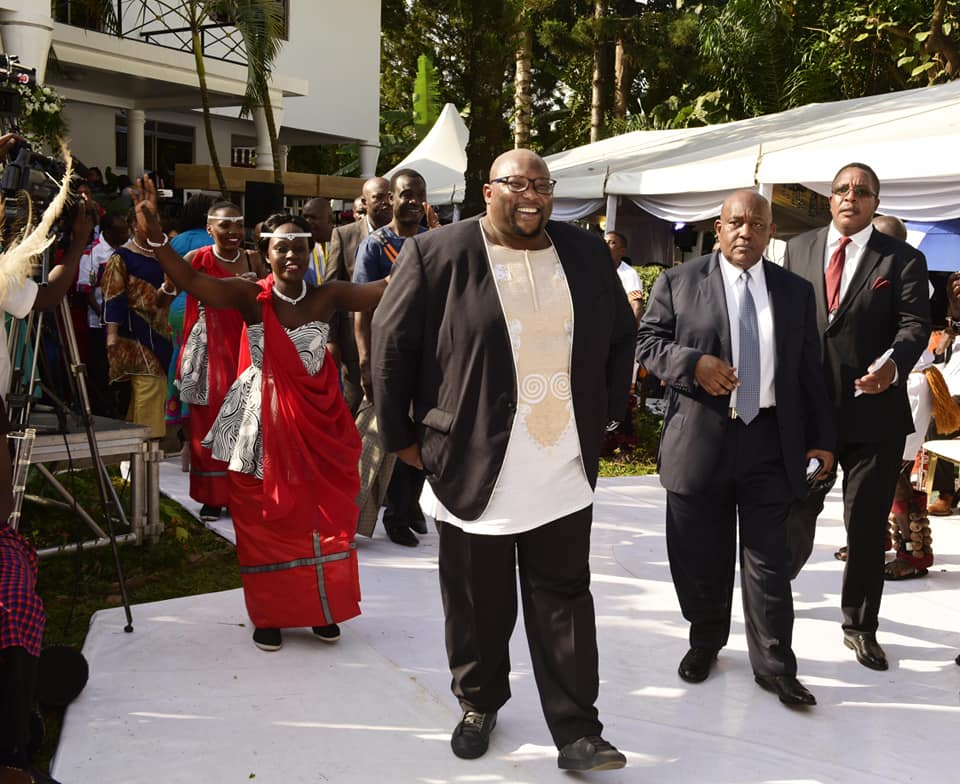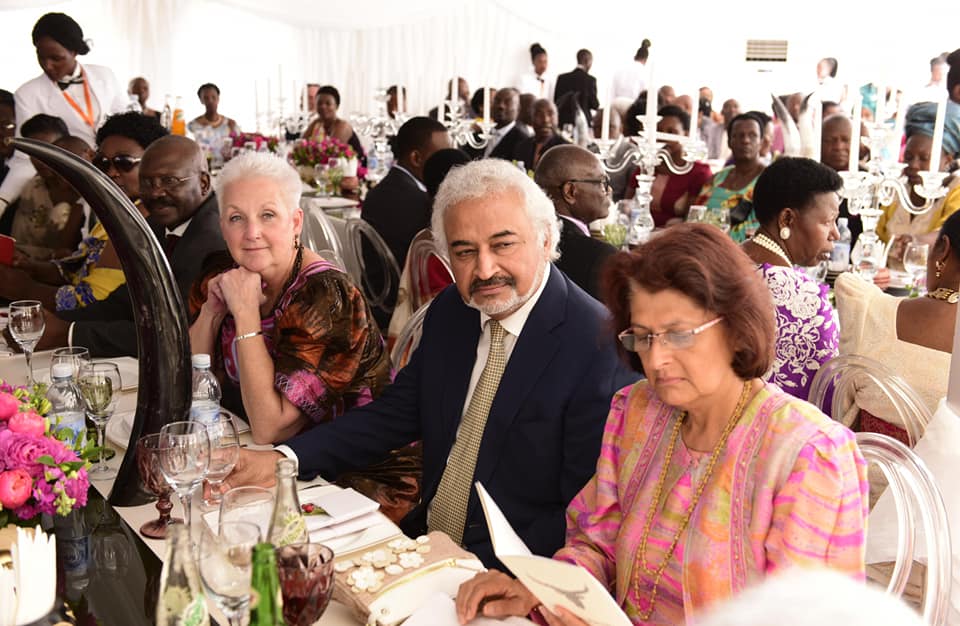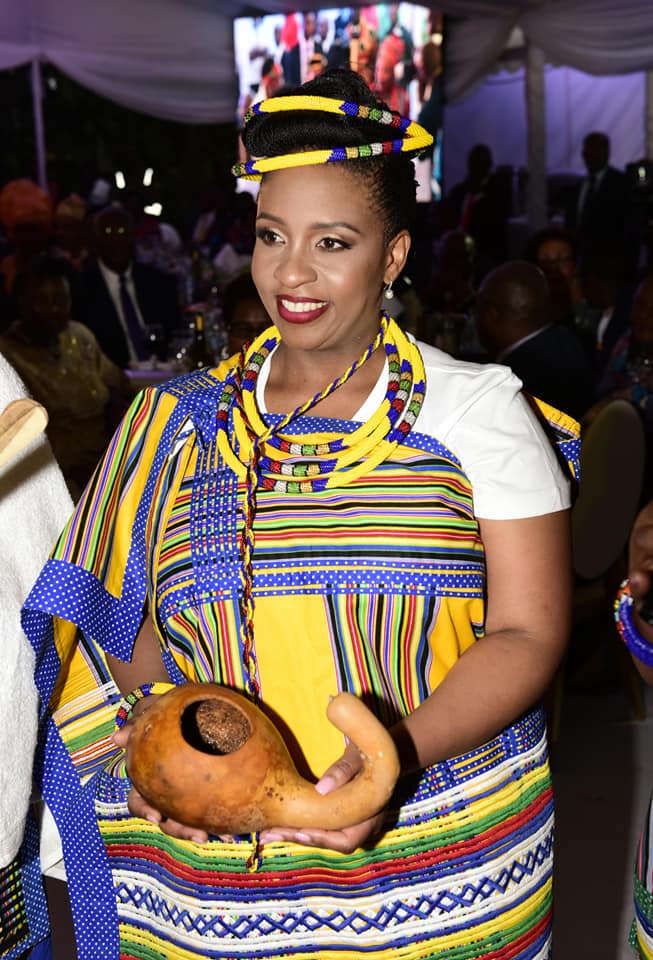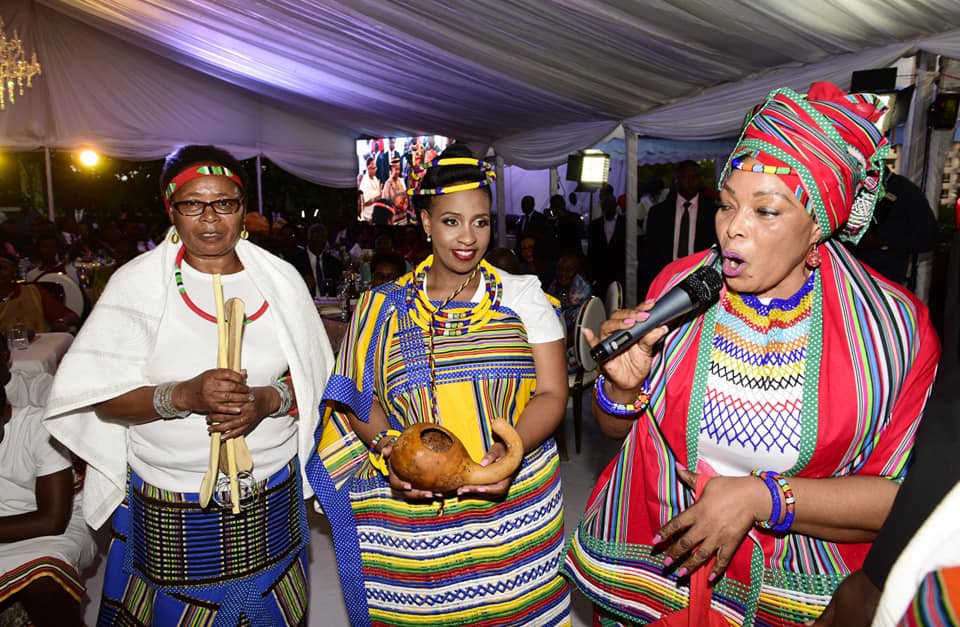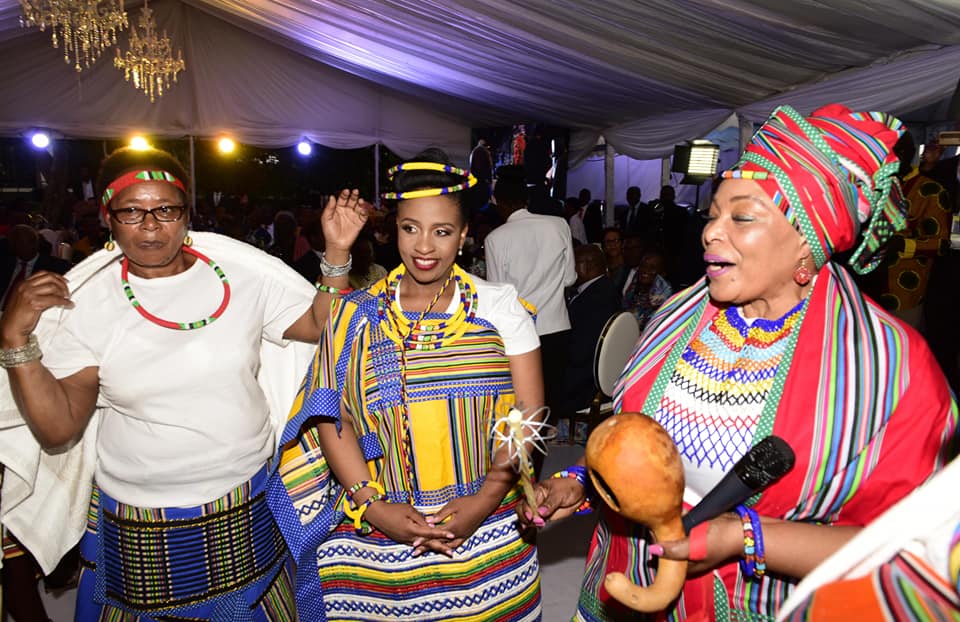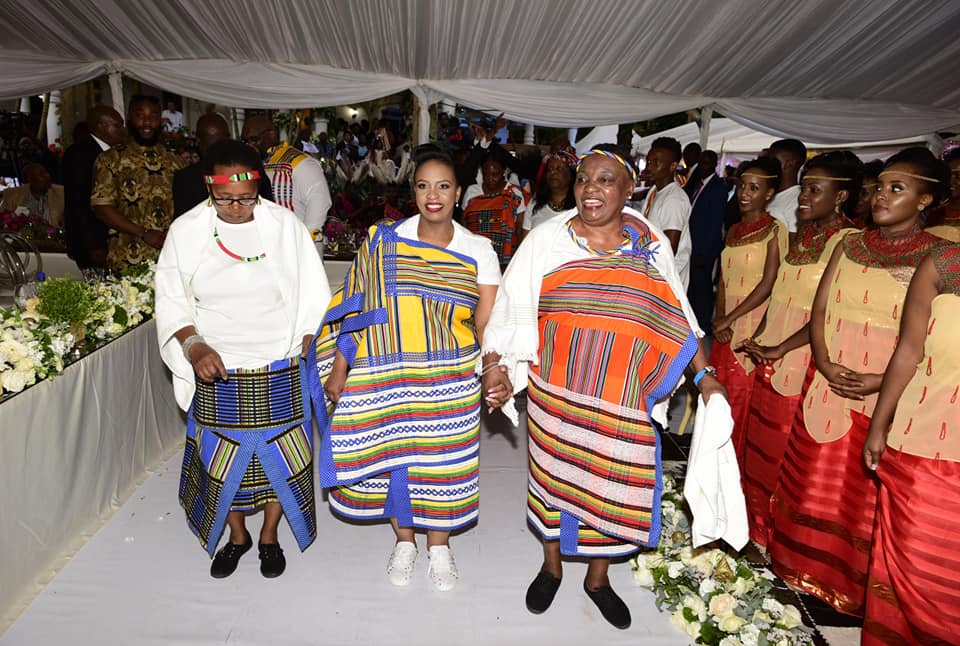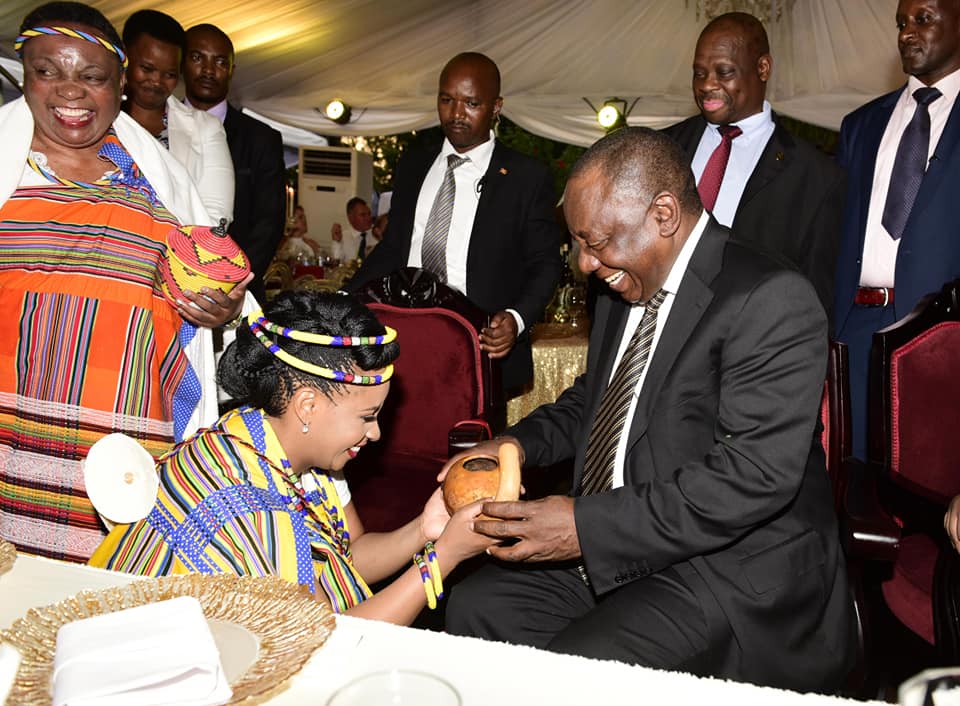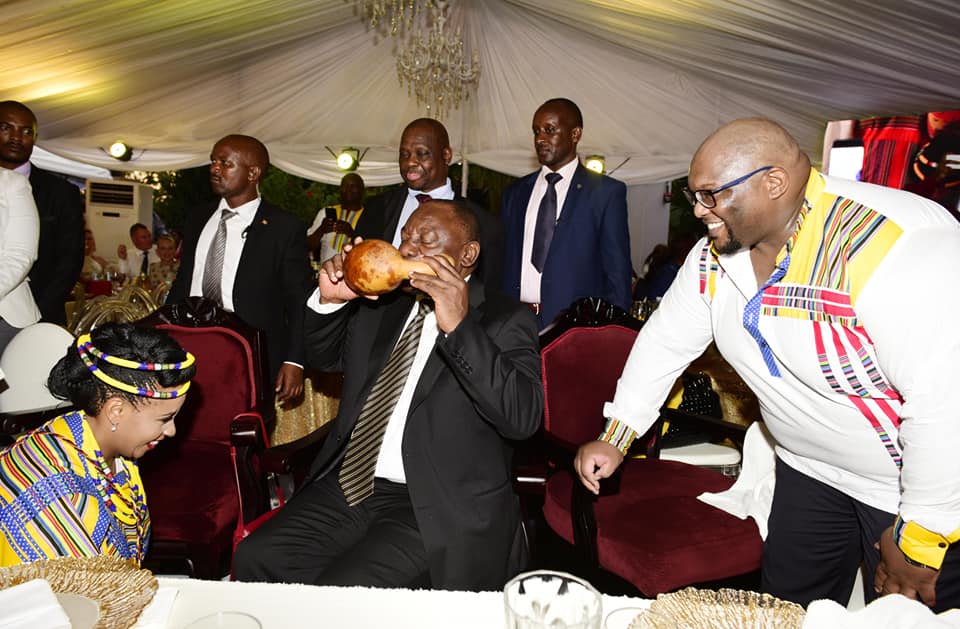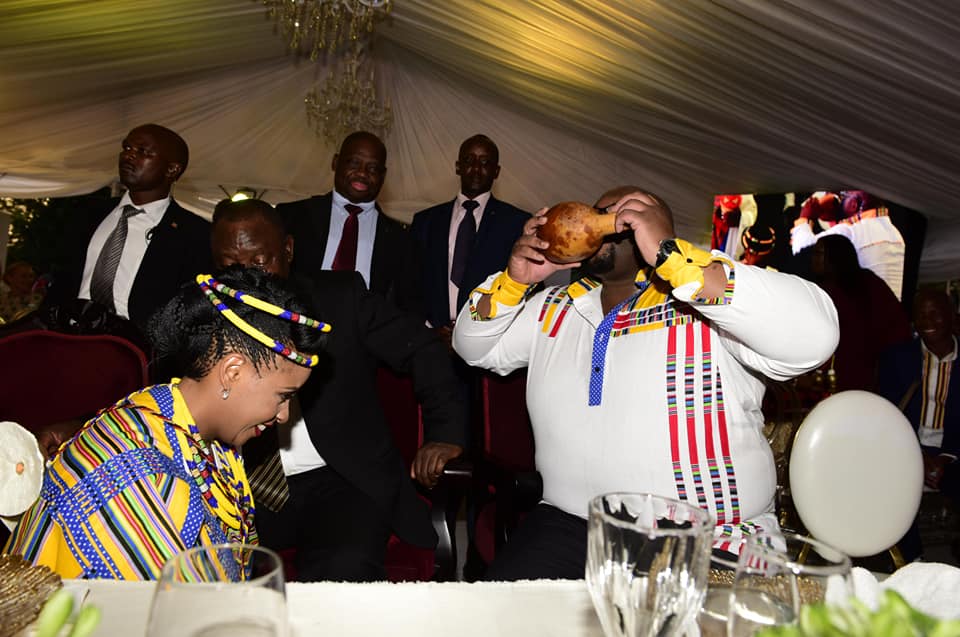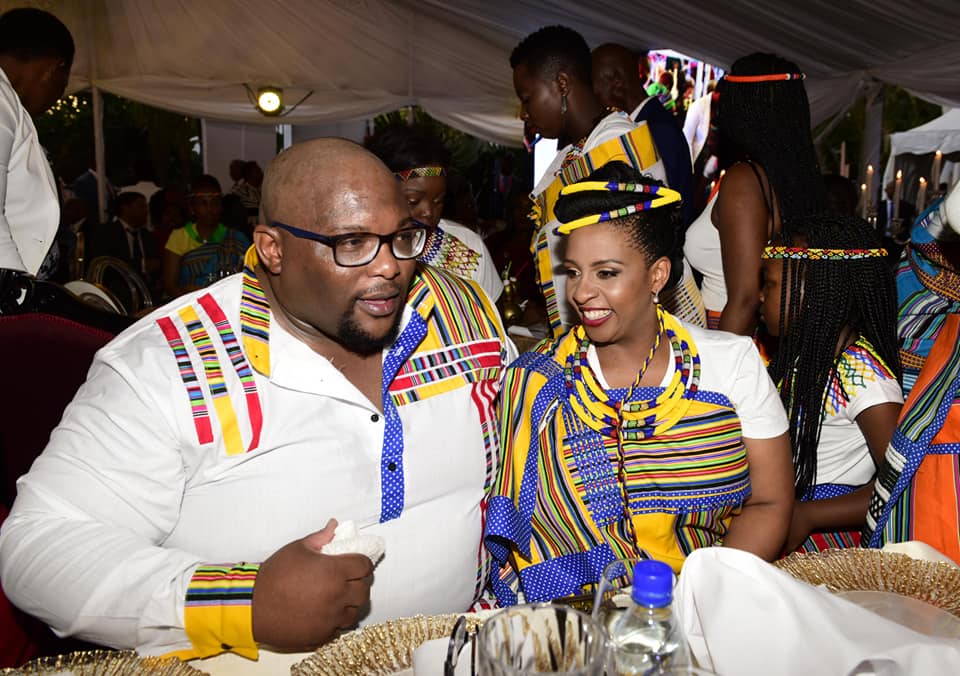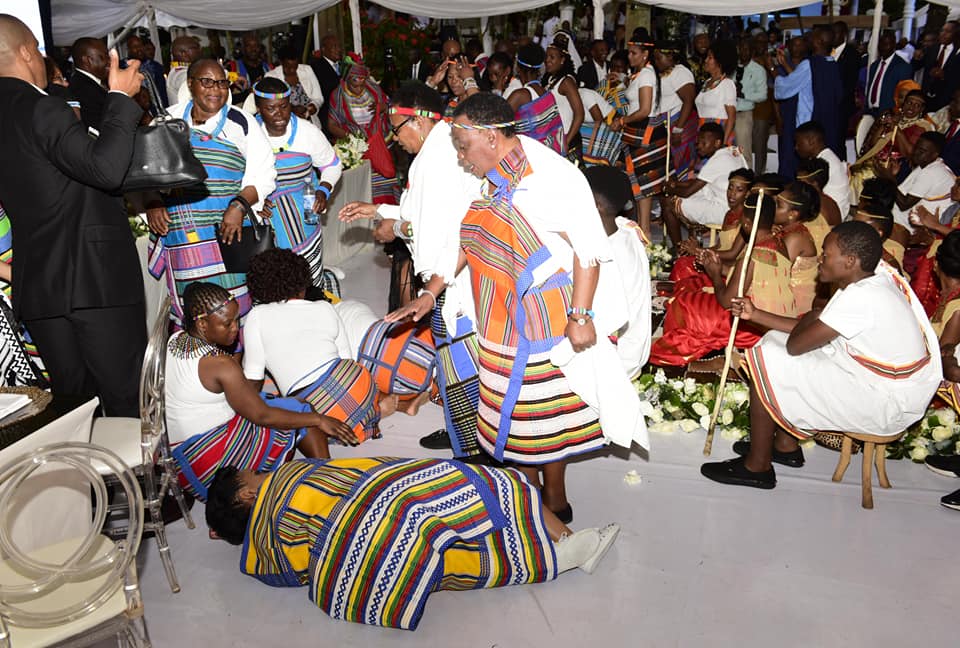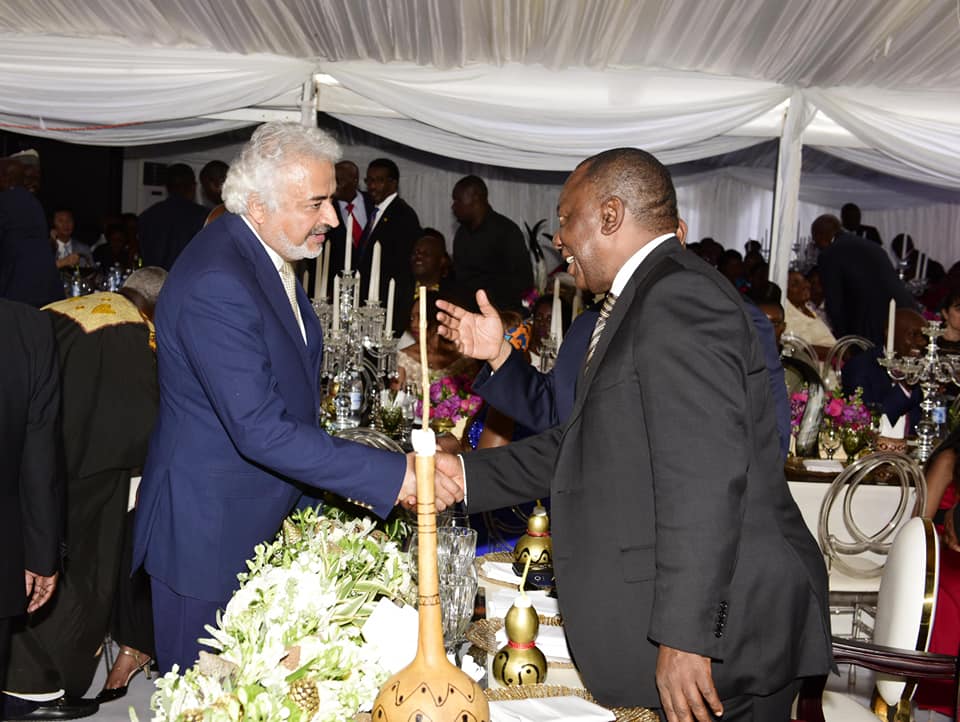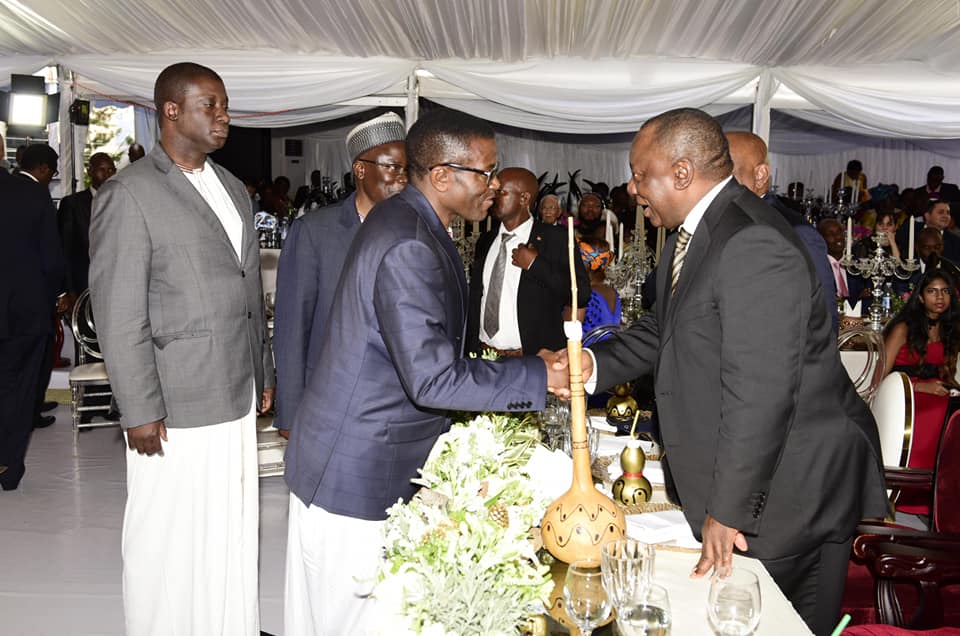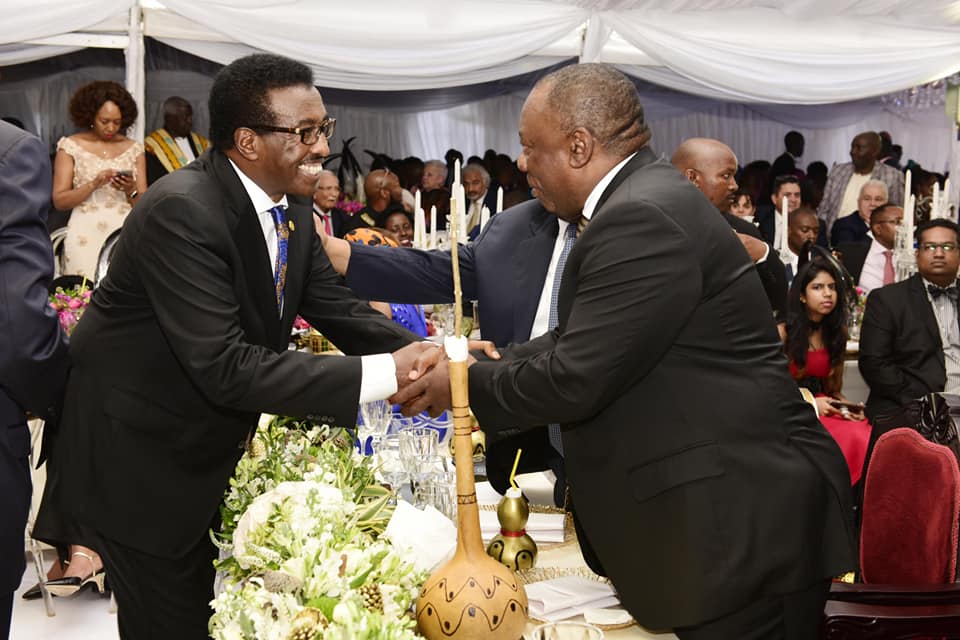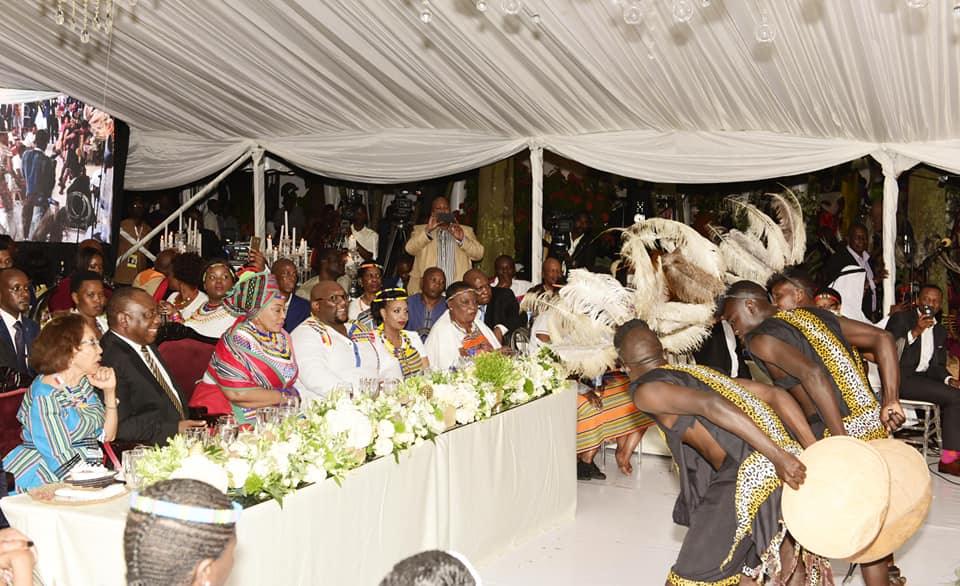 Comments
comments