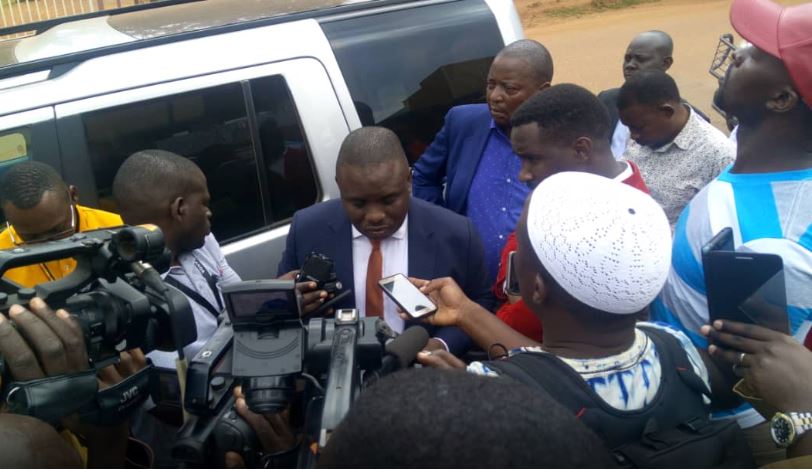 Kampala Mayor Erias Lukwago has said that the health situation of Kyadondo East Member of Parliament Robert Kyagulanyi Bobi Wine is worrying.
"He (Bobi Wine) is in a very bad shape and is not getting sufficient medical attention at Makindye," he said.
Lukwago was Friday addressing journalists after paying a visit to Bobi Wine in Makindye Military barracks where he is being detained.
He was among the four people including Bobi Wine's wife Barbra Itungo, his brother Eddie Yawe and the Chairperson of the Human Rights Commission who were allowed to visit him.
Bobi Wine's lawyers and personal doctor were denied access to him.
Lukwago said that the legislator's face is deformed and that he can barely walk by himself.
"He was brought in being carried by soldiers, placed in a chair but he could barely sit.
"He told us that he blacked out after being picked from his room, he was beaten and then transferred to a cell in Gulu," Lukwago narrated.
The legislator is expected to appear back in court on Thursday August 23rd.
Comments
comments