Deputy Speaker of Parliament Hon Jacob Oulanyah has said MPs Robert Kyagulanyi aka Bobi Wine and Francis Zaake are in a lot of pain following their brutal arrest in Arua last week.
Oulanyah made the remarks while speaking to journalists on Wednesday after visiting MP Zaake at Rubaga Hospital and Bobi Wine at Makindye Military Barracks where he was remanded by Court Martial until August 23rd.
"What I have seen is that both of them are in pain. I talked with Hon. Kyagulanyi but he is in a lot of pain. He is however in a uniquely humorous mood and we were laughing with him," Deputy Speaker Oulanyah said.
Contrary to reports that the legislators sustained internal injuries, Oulanyah said, "Hon. Zaake and Hon. Kyagulanyi have no internal injuries. All injuries are external arising from several beatings when they were arrested".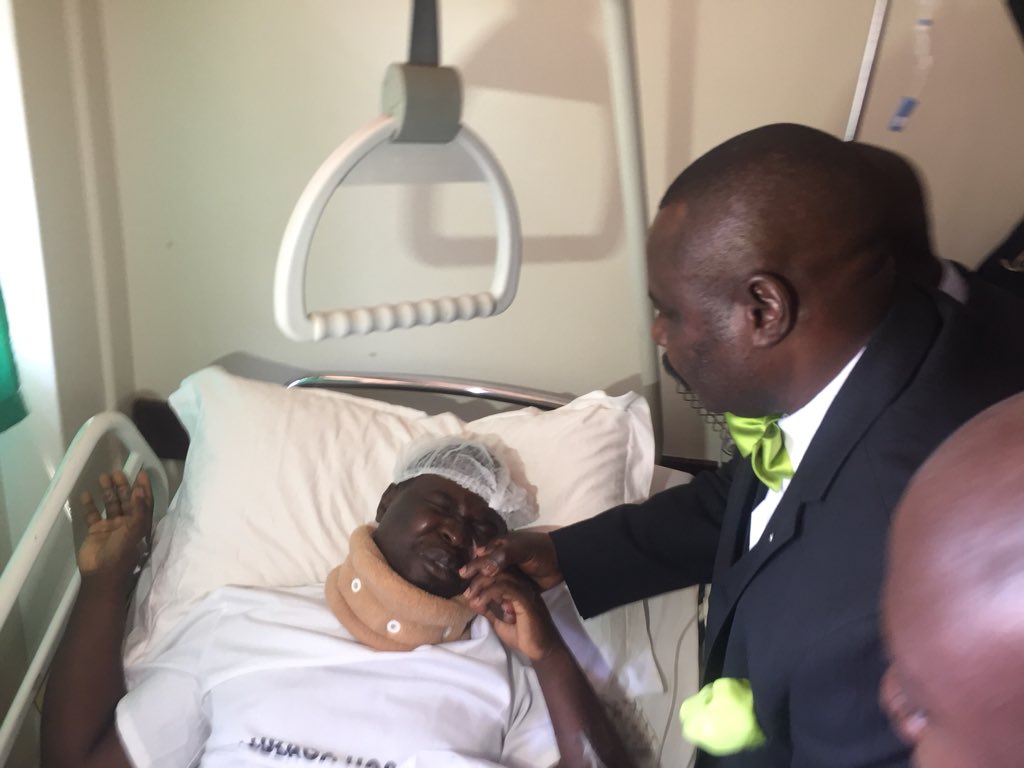 The deputy speaker also condemned the manner in which the MPs were arrested.
"This situation should not have happened. It is sad that Abiriga was brutally murdered and the campaigns to replace him have caused people this pain. The extent to which violence is escalating in this country is worrying and we should all be concerned," he said.
Comments
comments