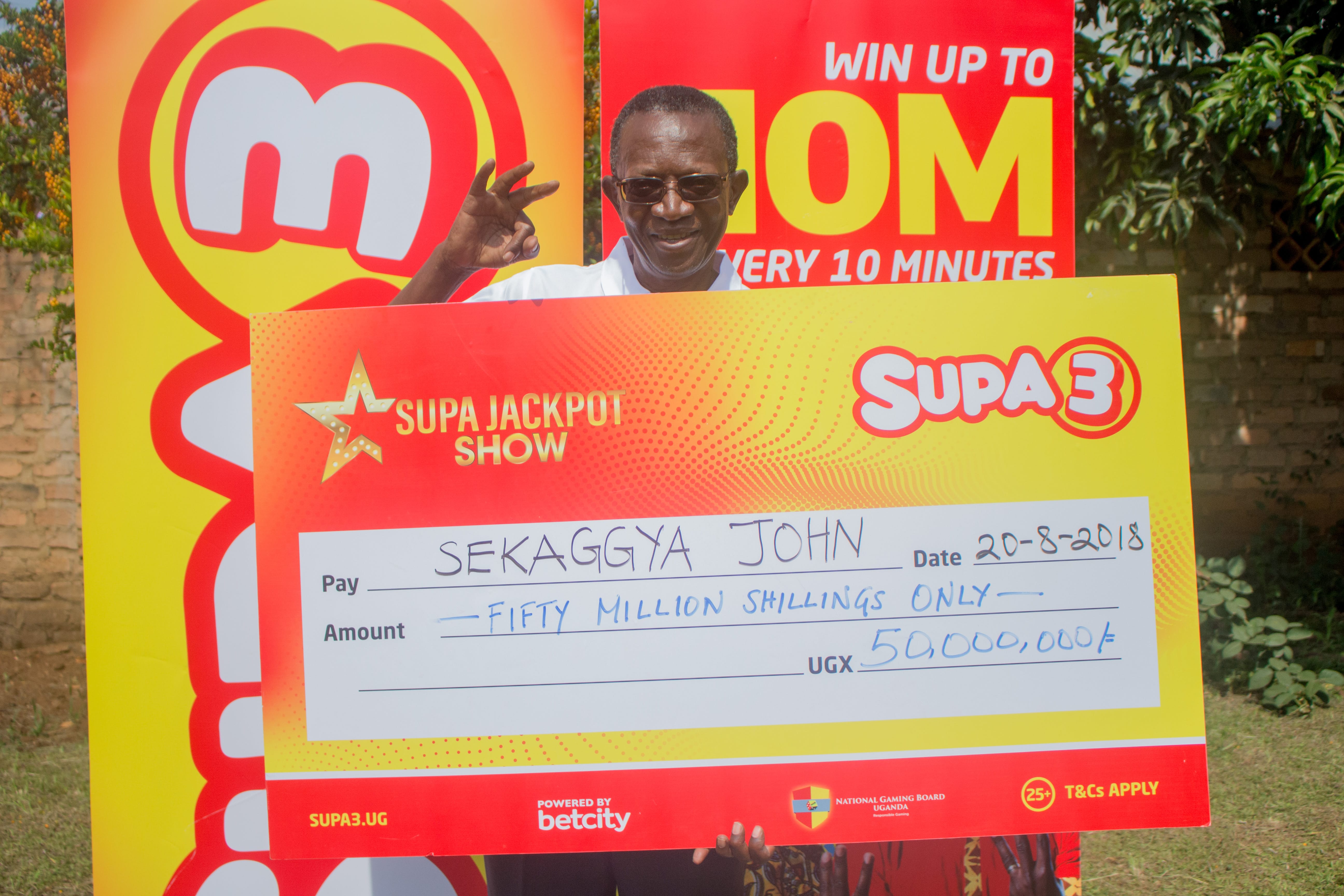 Just a week after launching onto the Ugandan market, Supa3 has started changing lives of Ugandans, making them millionaires, John Sekaggya a retired Banker from Lukaya became the first winner of the 50 Million Shilling Jackpot from Supa3.
Sekaggya told Supa3 officials who visited him at his home in Lukaya that he played with only Shs2000 at his convenience after hearing about Supa3 but couldn't believe he was the winner. The 74-year-old Sekaggya says that since he had never played such a game he couldn't trust the presenters when they broke the news to him and only believed after getting confirmation from his   daughter that the game is real.
Sekaggya says that he takes the Jackpot as his retirement package. When asked how he will spend or split the money, Sekaggya noted that he will not rush to spend, but he must invest it together with his children so that they start up a family investment.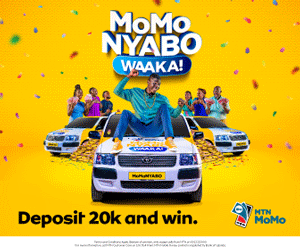 Supa3 is a game designed to combine the gratification of a quick win with the excitement of a life changing jackpot. Supa 3 offers the convenience and ease of mobile entry with draws every 10 minutes, 24 hours a day.
Meanwhile Supa3 Jackpot will be increased to UGX 100 Million this week, after the only candidate for the UGX 50 Million Robert Okiriot only managed to win UGX 3 Million.
Every entry into the 10-minute draws gets a corresponding free entry into the weekly Supa Jackpot Draw which offers the chance to become a multimillionaire. Supa 3 players qualify for one entry into the Jackpot for every UGX. 1,000 they play. Every Supa 3 ticket comes with a unique code consisting of 6 letters of the alphabet which comprise the entry into the Jackpot draw
Comments
comments