Uganda Police chief Inspector General of Police (IGP) Martins Okoth Ochola has directed Kasangati police to return opposition leader Dr Kizza Besigye's car.
Writing through Erasmus Twaruhukwa, the director of human rights and legal services at Uganda Police, Ochola ordered to return Besigye's car, registration number UAK 773F
"This therefore is to direct that the motor vehicle Reg No UAK 773F should be handed to Dr Kizza Besigye for his continued use," director IGP Ochola.
The car had been impounded over allegations of causing malicious damage to property of Ugandan government.
In 2014, police asked the directorate of public prosecutions (DPP) to take up the matter for possible prosecution.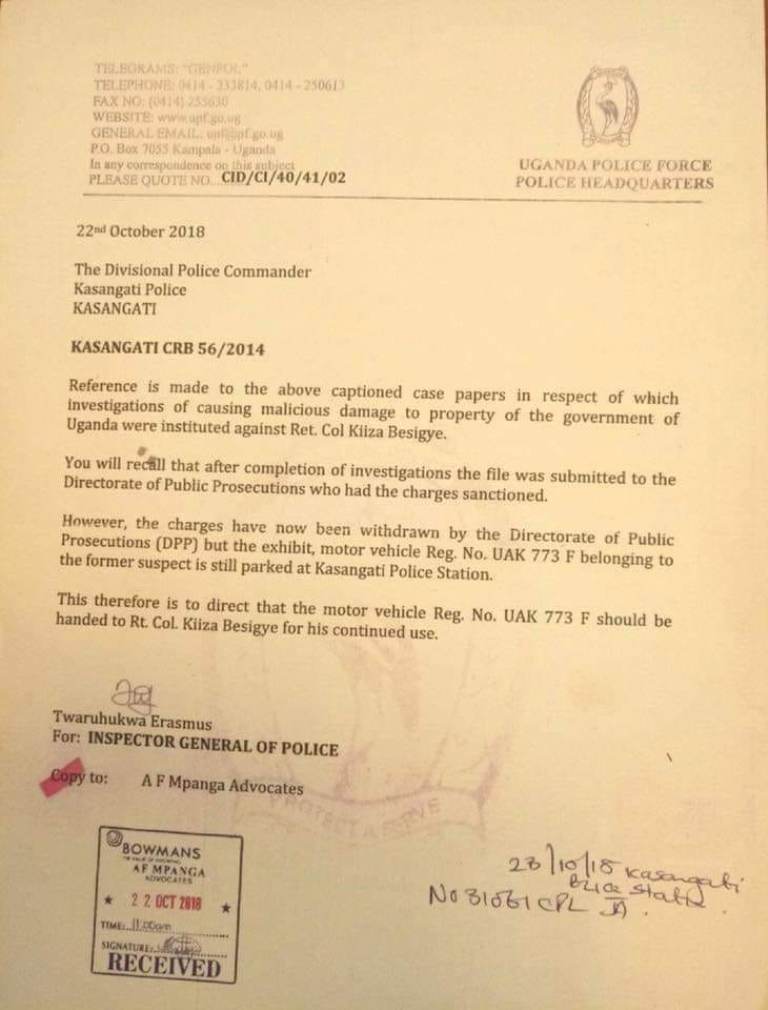 "However, the charges have now been withdrawn by the Directorate of Public Prosecutions (DPP) but the exhibit, motor vehicle Reg No UAK 773F belonging to the former suspect is still packed at Kasangati Police station," noted Ochola.