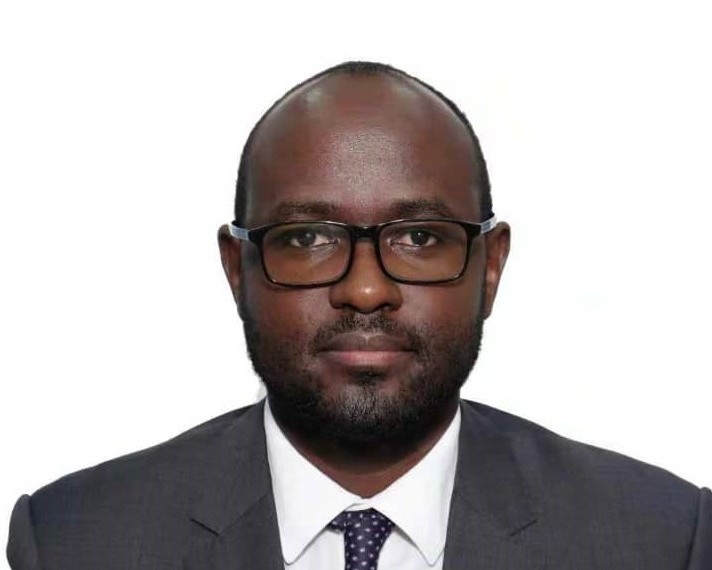 A Uganda Christian University (UCU) Alumnus and former Faculty of Law tutor is living a dream and making history for Uganda.
Nicholas Kihangire was accepted to study his LL.M (Master of Laws) at Peking Law School – the 3rd best of 615 law schools in China.
Upon his recent graduation, he became the first Ugandan admitted to practice law in China (Hong Kong).
"I am extremely proud of Nicholas," said Dr. Anthony Kakooza, Dean of UCU's Faculty of Law.
"And I am glad that we have still more chances for our students to practice Law in China," he added.
Dr. Kakooza cited this achievement as yet another example of how UCU's quality education helps graduates achieve their dreams.
"I was overjoyed two days ago when he sent me a message to the effect that he (Nicholas) had passed his Bar (Legal practice) exams and was therefore now qualified to practice law in Hong Kong," he said. "It was also exciting to know – through him – that the only other African lawyers practicing law in China where from South Africa. He is therefore the only African – ever – outside of South Africa, to practice law in China."
The opportunity evolved from networking a few years ago at an International Association of Law meeting between Dr. Anthony and Prof. Elaine Campbell, who was then the Associate Dean of the Law School at Peking University in China. Campbell agreed to grant a scholarship for LL.M applicants from Uganda.
When asked about UCU students having an opportunity to study and practise Law in China, Ms. Roselyn Karugonjo-Segawa a Lecturer at the Faculty of Law said that: "I am proud that UCU Law students can study and work in China. It simply means that we are giving them excellent training which can enable them study and work in any part of the world. Since the World is now a global village, it is a good thing."
When asked about the value of UCU graduates contributing in their home country of Uganda instead of elsewhere, she replied: "I would have loved for Ugandans to stay here and build our nation. However, given the high unemployment rates and low salaries, I am more than happy when they are employed abroad."
An asset to employment in other countries is language proficiency. Cleopatra Abikiira, a first-year UCU law student knows English and French, but is pursuing other languages through on-line courses to elevate her further education and employability status.
"Learning online is equally beneficial because since I am on semester, I don't have to first travel to China to study Chinese," she said. "The beauty about on-line short courses is that lessons can be done either in audio or video which formats which one can do at their free time."
Karen Bbumba Nachamu, also a first-year Law student at UCU, is very happy about the new opportunity to study and practice Law in China because of the opportunity to "develop one's global mind-set."
Another Chinese prospect is in the works with Tsinghua University. A recent Memorandum of Understanding (MOU) for Law scholarships and exchange programmes has been signed.
"I am already working with one of our law graduates who has applied at Tsinghua Law School," Anthony said. "The opportunities are immense and I am sure that our law alumni will be granted admission in Tsinghua Law School as we continue to support them."
Comments
comments