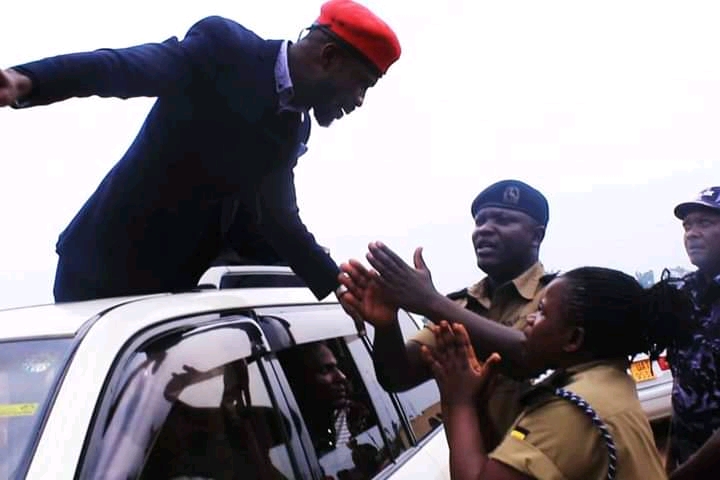 Tear gas and bullets on Sunday rocked Kangulumira Parish in Kayunga District as Police tried to disperse rowdy supporters of Kyadondo East legislator, Robert Kyagulanyi – Bobi Wine.
The legislator was leaving the area where he had been invited to preside over the Catholic youth day celebrations as chief guest.
On his way back to Kampala, his supporters surrounded his car, blocked off the road causing traffic to stop flowing, attracting the attention of the police to intervene.
During his remarks at the celebrations, Bobi Wine called upon young people to unite, work together as brethrens and show love for their country.
He urged them to avoid being divided by individuals who seek personal interest neglecting the interests of the youths.
"Youths should embrace love from everyone more especially those whom you don't agree with politically as one of the ways to attract them to the way of your thinking," he said.
He said God has given youths an opportunity to make a contribution towards their country and that they should make the best of it when they still have the opportunity.
The legislator said that he found heavy police deployment on his way to Kayunga but was quick to clarify that he wasn't scared.
"I didn't know that I could be allowed to reach because on my way I found many police officers deployed everywhere but I am not scared. This is my country," he wine added.
Comments
comments