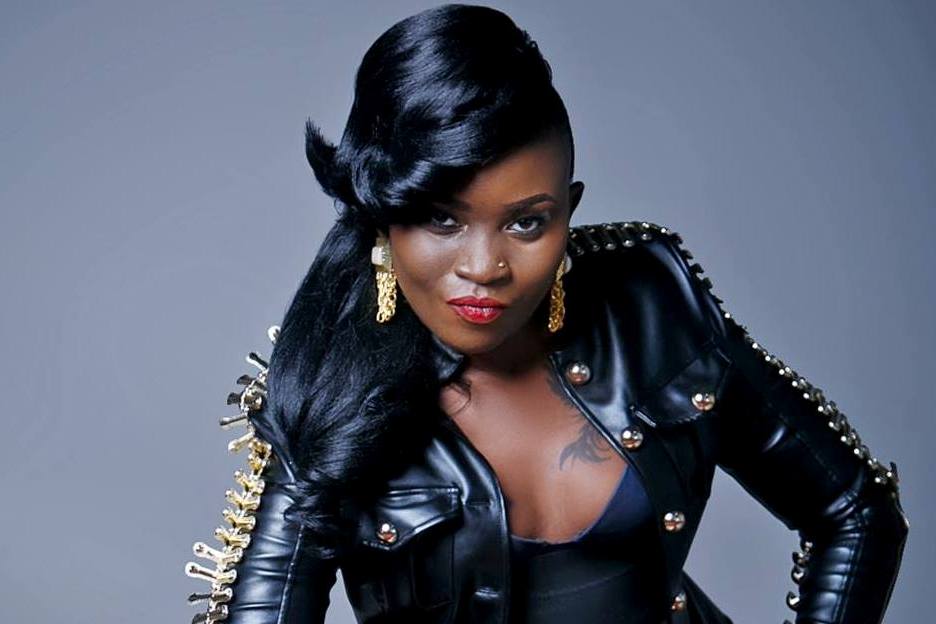 Former Blu*3 singer Jackie Chandiru also known as "Queen of the Nile" has returned to the music scene with a brand new song titled "Mi Ora Ku".
Chandiru who has been off the music scene for over 3 years, after she checked into rehab due to drug related problems.
While appearing on NBS Television's "Uncut", her first TV interview since she recovered, Chandiru clarified that her health complications were not as a result of using drugs as reported by some sections of the media but were rather caused by a drug prescription for her back problem.
She emphasized that she had never used drugs like cocaine or marijuana as speculations had it.
Chandiru announced that she had fully recovered and promised to revive her music career with new and powerful music.
It took time,
It took practice,
It took love and God's grace to get me here ??

I look forward to connecting with all my friends, family and fans on Twitter.

With Love
Jackie Chandiru ❤❤ pic.twitter.com/K9oj8JocFq

— Jackie Chandiru (@jackiechandirug) January 4, 2019
Her new song "Mi Ora Ku" means "Don't Worry".
"The song means; All the pain will go if you allow your self to come to me and be with me because i can be your strength. Whatever happens, don't worry when you are with me," Chandiru said.
The House Music song of the electronic dance music genre with Lyrics in English and Lugbara, was written by Chandiru herself and produced by Ugandan audio producer D-King.
Audio: "Mi Ora Ku" by Jackie Chandiru
Chandiru says she is working on more music projects including a collaboration with Ugandan legendary musician Jose Chameleone, which will be released in the coming weeks.
Jackie is behind hit songs like "Agassi", "Gold Digger", "Wotuse" and "For All Time" among others.
Follow Jackie Chandiru:
Facebook: Jackie Chandiru
Twitter: @jackiechandirug
Instagram: @jackiechandiruofficial
Sound-cloud: Queen of the Nile