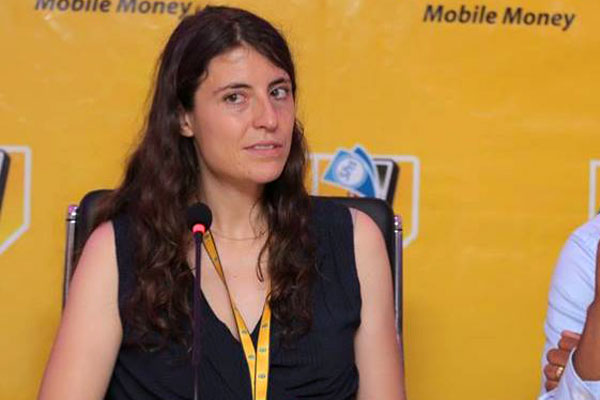 Police Criminal Investigations Directorate (CID) has summoned MTN Uganda General Manager in charge of Mobile Financial Services Elsa Muzzolin to appear and answer for cases related to incitement of violence.
This is according to a letter Ref. No. CID/A 131/151 dated January 22nd which The Tower Post has seen.
According to the letter, Ms. Muzzolin is being investigated for alleged incitement of violence contrary to section 51 and 83 of the Uganda Penal Code Act.
Other employees of MTN Uganda whose names are not mentioned in the letter are also part of the investigation.
"You are hereby summoned to appear before the undersigned officer [Elly Womanya – Director Criminal Investigations] at Special Investigations Division, Kireka," the letter reads in part.
The letter further indicates that Muzzolin was expected to appear at the Kireka based police offices today [Tuesday] at 2:00PM without fail.
This is the second time MTN Uganda officials appear to be under friction with security officials in just one day
Earlier in the morning,  Police revealed that they had arrested and deported the company's Chief Marketing Officer Olivier Prentout and Head of Sales and Distribution  Annie Bilenge Tabula.
The duo is accused of engaging in activities which compromise National Security.
The company in a Tuesday statement confirmed that the two had been kicked out of the country although they didn't confirm if they had any knowledge of the charges against the two top officials.
Comments
comments