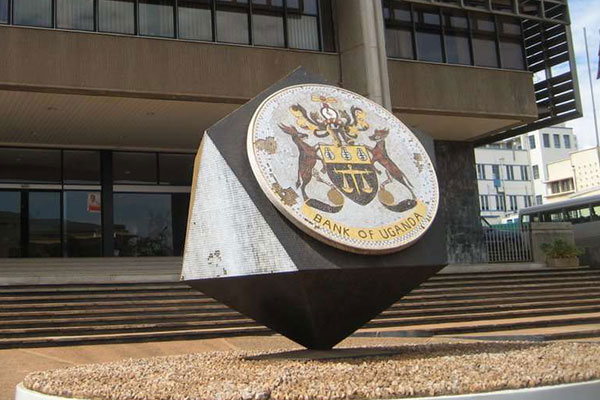 By Jason Mugizi
For quite a long time, Bank of Uganda (BoU) had been shielded from open public scrutiny.
Stories of marvel and wonder characterized the central bank's tale. Its peerless role in ensuring macroeconomic stability earned it enormous accolades and peeps both locally and internationally to the extent that the ruling coterie paternalistically prides itself in maintaining inflation at single digit. Attempts to have at torch shined in its activities have been previously greeted with some resistance.
Sadly, this stellar record seems to have been altered in the past few months, and public trust seems to have significantly plummeted over this short period.
Based on the auditor general's special audit report on the defunct commercial banks dated 27th August 2018, parliament's  committee on commissions, statutory authorities and state enterprises (cosase) has been probing BoU over a raft of irregularities that midwifed the process of closure and sale of seven commercial  banks.
The closed commercial banks are; Teefe Bank (1993), International Credit Bank Ltd(1998), Greenland Bank(1999), The Co-operative Bank(1999), National Bank of Commerce(2012), Global Trust Bank( 2014) and lastly Crane Bank Limited(cbl) which was owned by City property Mogul,Dr Sudhir Ruparelia was  taken over 2016, and later sold to DFCU on 25th January 2017 at a contested credit of Ug.sh 200 billion payable till January 2020.
It should be recalled that apart from Teefe bank, the process of winding up the other six defunct commercial banks is still ongoing according to the supervision reports and statement of affairs from BoU which is contained in the executive summary of the special audit report.
Consequently, BoU honchos led by the governor, Professor Emmanuel Tumusiime Mutebile have had to appear before some of the very stout legislators on the rejuvenated cosase to answer audit queries raised in the auditor general's report (pages v, vii).
The central bank was pinned for among other things; lacking guidelines/regulations or policies to guide the identification of the purchasers of the defunct banks, lacking negotiation minutes leading to the purchase of assets and assumption of liabilities between BoU and Dfcu and lack of valuation reports for cbl assets.
Also, BoU couldn't satisfactorily convince auditor on the question of handsome payments that BoU paid to external lawyers of AF Mpanga advocates and MMAKs Advocates while questions about source and spending of Shs478b injected in crane bank as liquidity support and other costs equally prevailed.
The appearance of BoU officials before cosase didn't salvage the situation but only deeply confirmed that the process of closing and selling these banks was seated on a heavy heap of professionally terrible and deleterious practices.
Without referring to any written policy guideline or law,BoU officials including the former Executiver Director for supervision, Justine Bagyenda, the Legal counsel, Margret Kaggwa Kasule had the temerity to constantly and ridiculously remind parliament that it was a practice for BoU not to take minutes on such highly confidential matters forgetting the fact that such public offices are held in trust and  that the excessive monies involved are borne by the tax payer. There was also evidence that sacks of documents were sneaked out of BoU.
Can't/Doesn't BoU have information confidentiality rules that can secure such sensitive information from being accessed by unwanted parties when recorded?
As a practicing records and information management professional, I was left bewildered when Ms Bagyenda incessantly requested that BoU staff should check in the archives. An archive is collection of historical documents or records providing information about a place, institution, or group of people.
Therefore, why would records relating to an ongoing process like winding up of banks be archived and not kept in a records center (where semi-active records should be kept)?
Without re-examination of records management practices in institutions like BoU, it is most likely that transparency and accountability will always be sacrificed at the altar of possible fraud, corruption and collusion among other related malfeasances. Questions such as who did what, how and why they did it can't be fully answered without records because of their evidential value!
The author is an information management practitioner and a student at the Law Development Center. The views expressed is personal and don't reflect those of the employer.
Email: mujasonix@gmail.com
Comments
comments