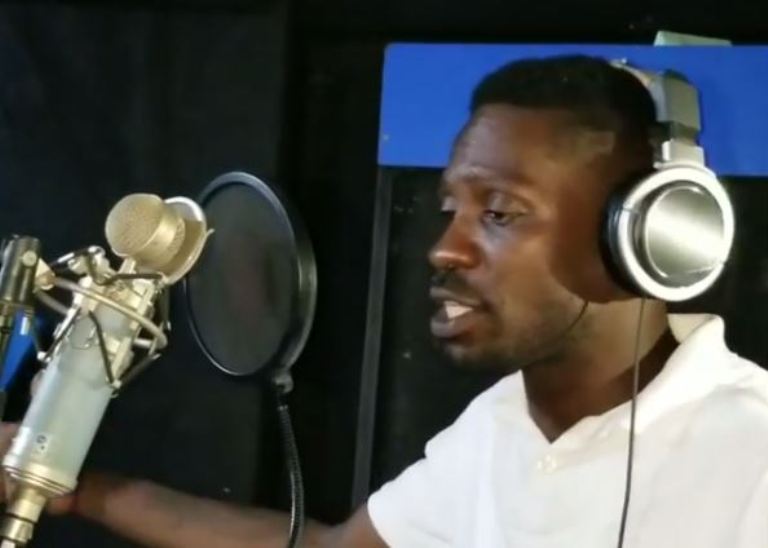 Kyadondo East MP and musician Robert Kyagulanyi Ssentamu aka Bobi Wine has composed a song about "Fiscal Policy".
The song comes in the wake of criticism after Bobi Wine failed to explain the fiscal policies he would use to cab inflation in an interview on NTV Uganda's 'On the Spot' talk show hosted by Patrick Kamara.
In his response, Bobi Wine said he would stop impunity and remove the tax on Social Media.
Bobi Wine's response led to a heated debate on Social Media about his knowledge on Economics and governance.
He would later come out to defend himself, saying he doesn't need to know everything to lead the country.
"I'm not a professor and anyone who was expecting a professor in me, I want to tell you, you are in the wrong place," Bobi Wine said while speaking Mityana Municipality MP Francis Zaake's thanks giving ceremony recently.
"It is not me who is going to explain why Bank of Uganda is not working, it's not me to explain why our currency is depreciating. We shall have a team to handle those issues and guide accordingly. Will the right people in office, things will improve," he added.
In his new song, which features Nubian Li and MP Zaake, Bobi Wine says he wants to break down the term "Fiscal Policy" for the common man.
"Studio time last night 🎧🎵🎹🎼 Bringing the Fiscal to the Disco just to break it down for the common man. #newmusic #edutainment #fiscalpolicy #simplepolicy @nubianli  @sir_dan_magic and Hon. Zaake," Bobi Wine wrote on Instagram.
In his lyrics, Bobi Wine says his "simple fiscal policy" would be reducing oppressive taxes and raising salaries if he is given a chance to be the country's next leader.
The song is produced by producer Sir Dan Magic.
Watch here:
Comments
comments