Police on Thursday (March 14th, 2019) destroyed 618 Kilogrammes of narcotic drugs worth US $ 2.8 million (about Shs 10 billion) at the Nsambya Police Barracks.
The drugs were seized from drug traffickers from 2015 to date.
The Deputy Inspector General of Police Maj. Gen. Sabiiti Muzeyi commended the anti-narcotics officers and other security agencies for ensuring drug traffickers do not use the country as a safe haven to do their trade.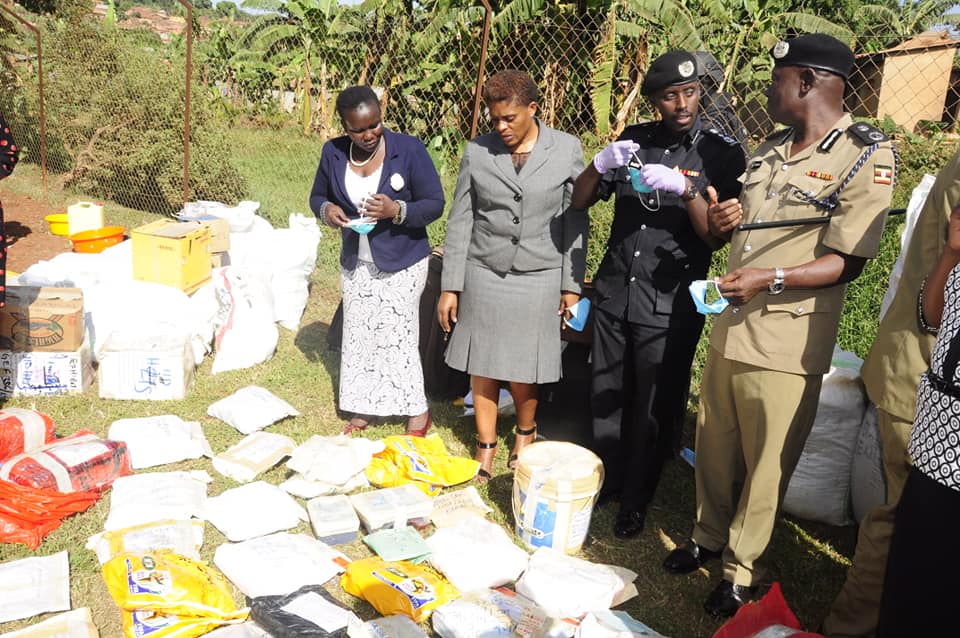 "Trafficking in narcotics is one of the transnational organized crimes like human trafficking, money laundering and terrorism. These crimes are committed by criminals that are highly organized and their activities have global impact on society they operate in. If not checked, drugs can disrupt social order. That is why every effort is made by countries to have these crimes stopped," Maj. Gen. Sabiiti said.
"We have created a department of anti-narcotics to specifically deal with crimes arising from drug trafficking and abuse. This shows how the government and the police leadership are determined to ensure that the population is protected from crimes arising from drugs," he said.
He added that drug abuse has an effect on the lives of youths, most of whom are addicted to them and are living with complicated health and social issues.
The Deputy IGP noted that HIV prevalence among drug users is at 17% compared to the national prevalence rate of 6%, adding that drug abuse is very difficult to deal with and expensive to treat.
"Once one starts drug abuse, getting away from it is very difficult. Addiction is a complicated condition that is difficult to deal with, I urge all people to desist from taking drugs. Uganda Police Force shall remain at the forefront of ensuring that our society is free from drugs," Maj. Gen. Sabiiti said.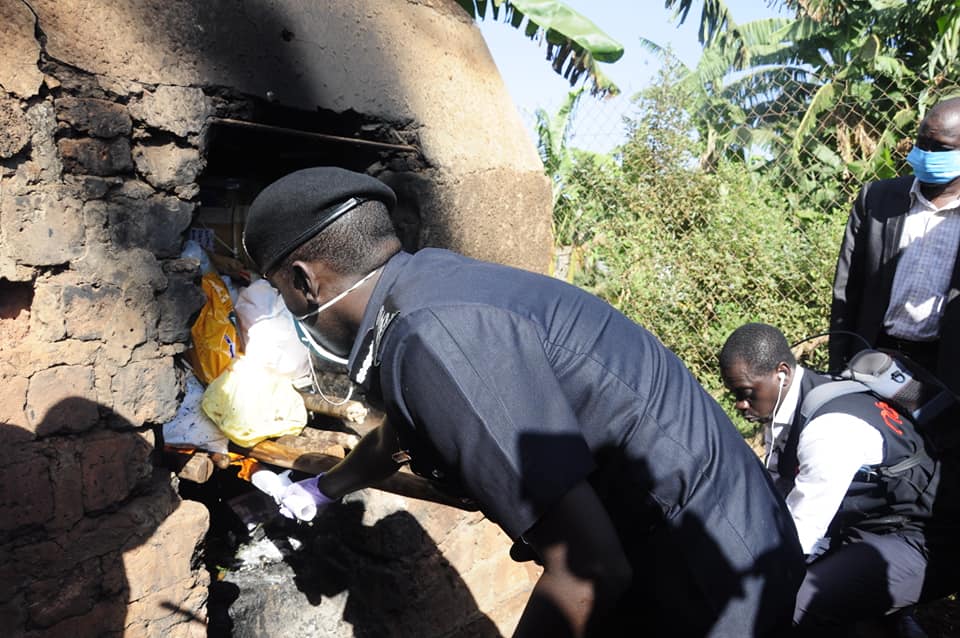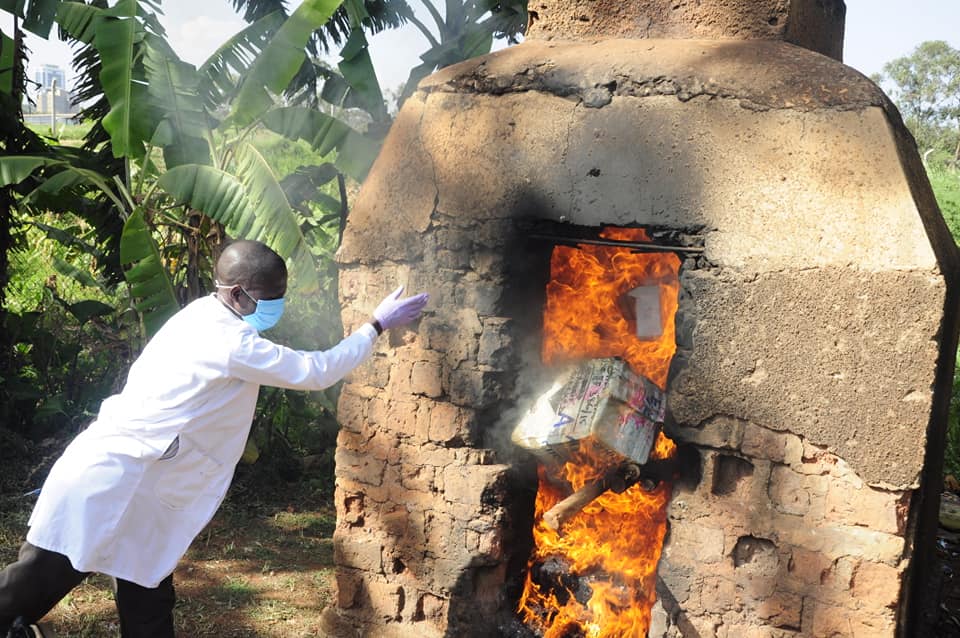 Maj Gen. Sabiiti noted that one of the ways being used to tackle drug abuse and trafficking in narcotics is to strengthen the anti narcotics department and capacity building.
The drugs destroyed on Thursday included 68.57kgs of heroin, 16.50kgs of cocaine, 4.0kgs of methamphetamine, 12.422kgs of marijuana, and 148.46kgs of cathe edulis.
Comments
comments