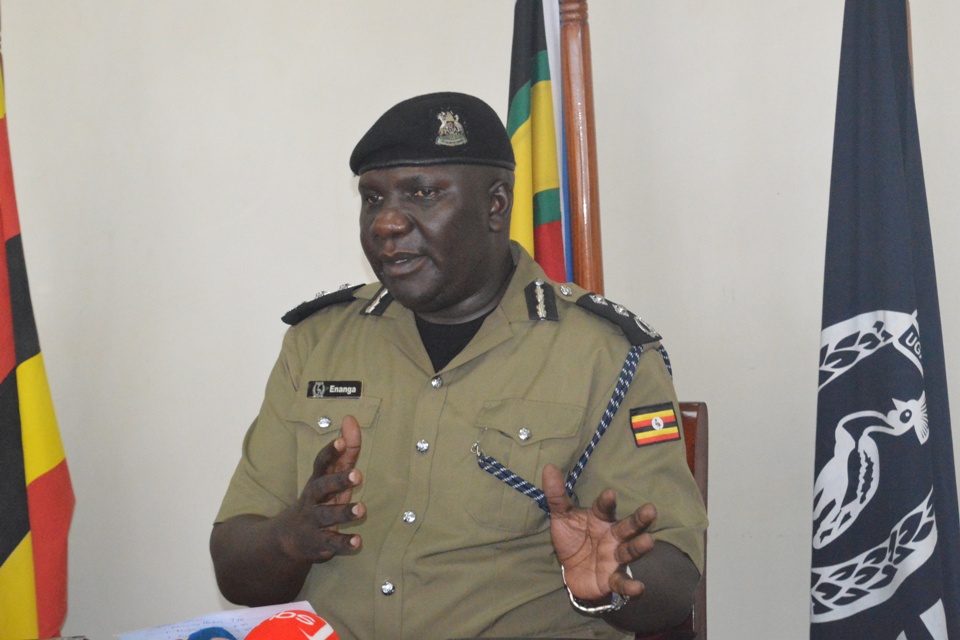 A Joint Task Team comprising of homicide, flying squad and Kyenjojo police, have arrested five (5) suspects in connection with the gruesome murder of 5 young children whose ages range from 7 years to a one month old toddler, which occurred on the night of 13/03/2019 at about 0100/am, in Kahompo village Bufunjo sub county Kyenjonjo district, when the attackers broke the door and gained access to the house.
The attackers traced for Tumwebaze Joseph, the children's father, but found when he was not around; and instead attacked the five children in their bedroom and hacked them all to death.
They further attacked, seriously assaulted Tumwebaze's wife and dumped her body into Kahompo river, thinking she was dead. She was however rescued the following morning and rushed to hospital where she is undergoing treatment.
Police Spokesperson Fred Enanga told journalists during a weekly police briefing at Naguru Police Headquarters on Monday that the team over night arrested 4 suspects that include; Balyeija Justus aka Yusi, his wife Akampasa Keli, Muhereza Lauben and his wife Alinda Sylvia.
"The team further tracked down and arrested Allan Turyahikayo, from Ntinda and transferred him to Kyenjojo," Enanga added
The preliminary information indicates that the suspects hatched a plot in their home to carry a revenge attack on the family of Joseph Tumwebaze, after he facilitated the release of his brother Ndyanabo Godfrey, who was imprisoned for the murder of their brother, Bright, in 2012. Two of his brothers Allan Turyahikaya and Balyeija Justus were not convinced with the out-of-court settlement between the two families and repeatedly threatened to revenge the life of their brother. The suspects have confessed to the murder and also led the task team to the recovery of a blood stained shirt to one of the child victims and pangas used as murder weapons.
Enange revealed that Police has also established the identity of the other two suspects on the run as Byaruhanga Fred and Kagurane Emmanuel who perpetrated the murder, and efforts to track them down for arrest are ongoing.
"The police strongly condemns the revenge attacks and killing of civilians including children, as there is no justification for such extra ordinary degree of violence," he said.
Police has deployed a specifically trained team of family liaison officers to counsel and support the surviving family members during this tragic moment.
The suspects are to be charged with 5 counts of murder and 1 count of attempted murder.