Popular Ugandan female ragga-dancehall artiste Cindy Sanyu has asked her fellow singer Sheebah Karungi to agree to a music battle to prove who is the best performer on stage.
Cindy was responding to Sheebah's recent remarks in which the "Mwoyo" singer made fun of her for not owning a house.
Cindy had earlier on pointed out that Sheebah was a poor performer when it comes to live performances.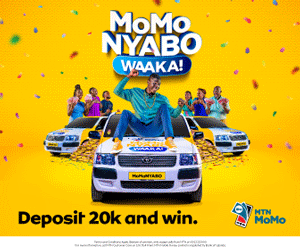 "Sheebah cannot perform live and everyone can see that. Those who went to her 2018 concert saw it. She needs to improve," Cindy said.
Sheebah while speaking to journalists recently, said that Cindy should not disrespect her by saying she (Sheebah) does not know how to sing, adding that instead, they should help each other.
"I built a mason in Munyonyo, so I want Cindy to help me by teaching me how to sing and then maybe I could help her to look for a plot of land in Munyonyo where she can build her own house. That is the kind of achievement we need," Sheebah sarcastically stated.
In her response, Cindy noted that her target was to build a house for her mother which she accomplished and is not in the rush to build her own house as yet.
"My first building target was to build a house for my mom and together with my siblings we built a house for her in Muyenga and another in the village. So building a house for myself is not my first priority right now but am still young and can build one whenever I want," Cindy said.
"Besides, a music battle has nothing to do with whether you own a house or not. When you fail to put up a good performance for your fans, you cannot carry your house to the stage to perform on your behalf," she added.
Cindy held her position that Sheebah is a poor stage performer, who needs to acknowledge it and working towards improving.
"Sheebah is still poor at singing, especially live performance, and she needs to help herself and learn to sing instead of attacking me. Let her just go and rehearse. If she thinks she's good, let her accept the challenge to a battle and I show her how it is done. Am ready to battle anyone at anytime, in fact you can bring any female musician," said Cindy.
The ongoing spat between Cindy and Sheebah has stirred a huge debate on Social Media with fans of each of the artistes claiming their artiste is better.
It will however be remembered that well as Cindy has received praise from majority fans and fellow artistes for being a great stage performer, Sheebah has for the last couple of years been the most sought after female artiste in Uganda with several hit songs to her name.
We wait to see if the battle between the two will take place.
Comments
comments