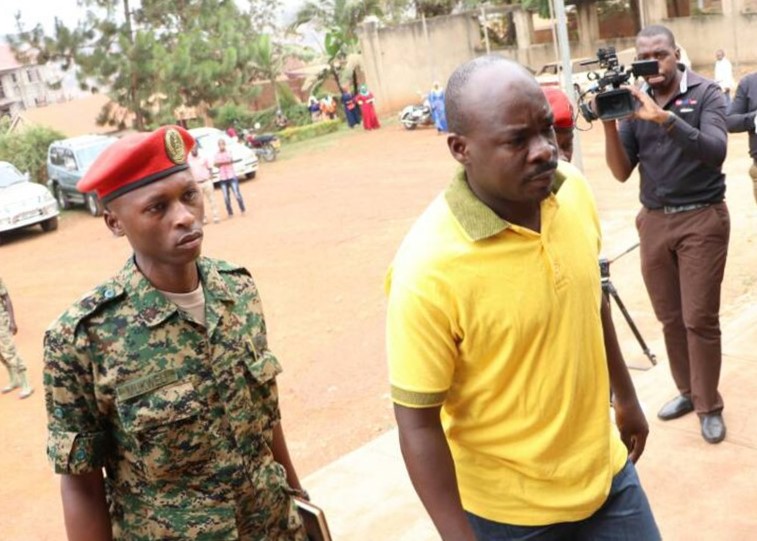 The General Court Martial chaired by Lt Gen Andrew Gutti has Monday (25th March 2019) ordered the transfer of Boda Boda 2010 Patron Abdullah Kitatta to Luzira Maximum Prison, allegedly for his own safety.
The court's decision came after Army Prosecutor, Captain Samuel Masereje requested that Kitatta be transferred to either Kigo Government Prison or Luzira Prision.
"Kitatta was transferred to Makindye because of an attempt that had been made to end his life while at Luzira in February last year. It is now safe to remand him to a government prison given the fact that his case is now coming to an end and it no longer poses a threat to his life,"Capt. Masereje told court, adding that that security at Luzira prison has since been tightened and Kitatta will now be safe there.
Although he did not divulge the details, Captain Masereje noted that Kitatta's detention at Makindye Military barracks was putting his life in danger.
Despite the objection of the transfer by Kitatta's lawyer Shaban Sanywa, who argued that his client was remanded to the military barracks for his own safety, Lt General Gutti remanded the Boda Boda 2010 Patron to Luzira until Monday 8th April, 2019.
Kitatta and twelve others were arrested in January 2018 by Chieftaincy of Military Intelligence (CMI) and charged with a number of offences related to unlawful possession of military hardware.
Three of his co-accused, Sunday Ssemwogerere, Jonathan Kayondo and Ssengoba Hassan were in December 2018 acquitted by the General Court Martial.
Comments
comments