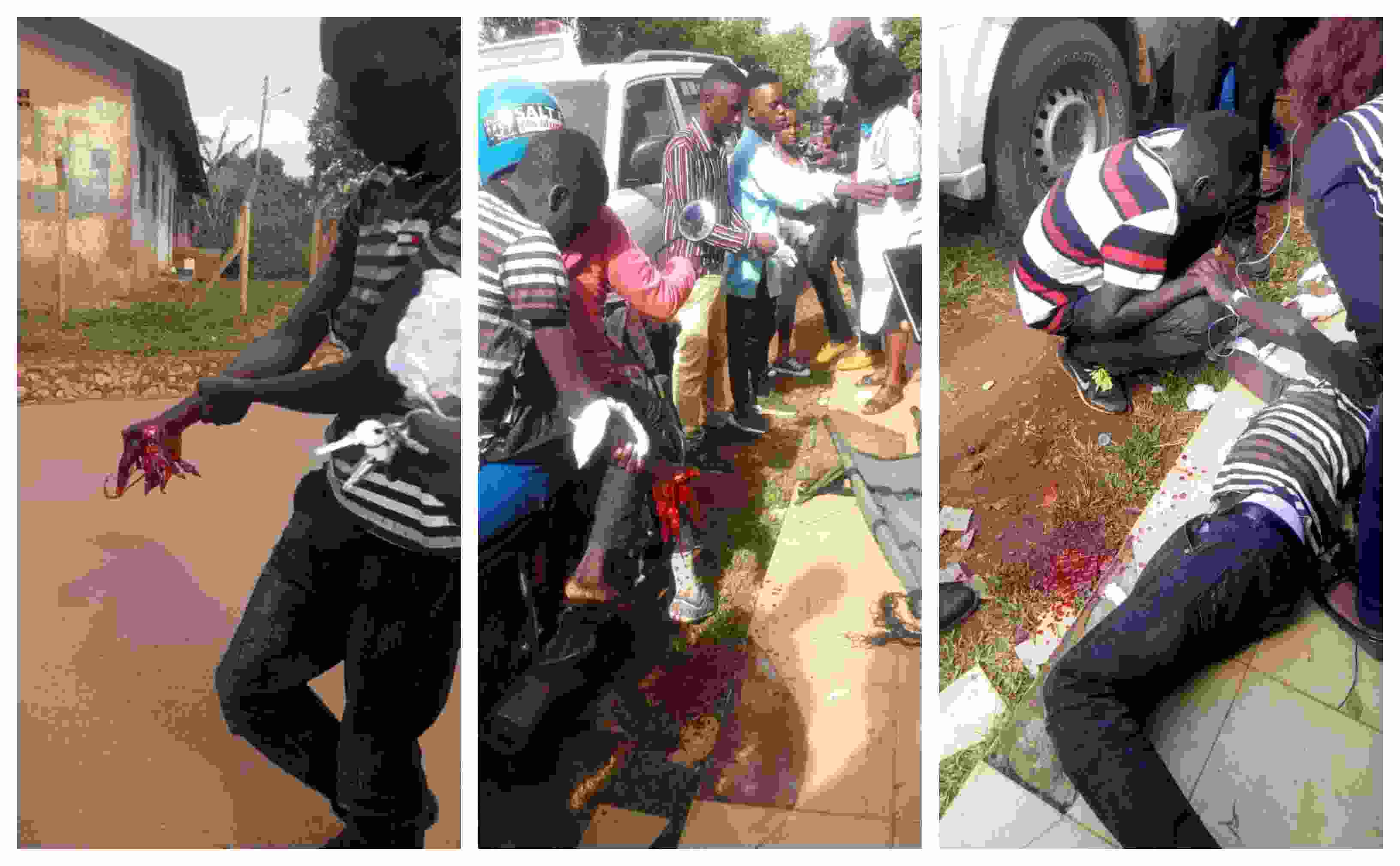 A yet to be identified student has had his hand shattered in a Thursday morning strike at Kyambogo University in Banda, Kampala.
Students are demonstrating against a policy that requires them to have cleared tuition by the 12th week of the semester or risk an automatic dead semester.
The 12th week ends on Saturday March 31st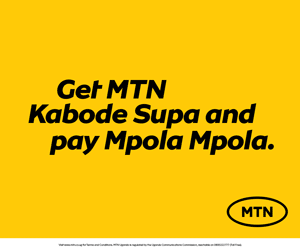 The cause of the gross injury on the student's hand remains unknown as of now. But unconfirmed reports say he was hit by a rubber bullet fired by the Police.
Other reports indicate that he was picking up a tear gas canister to throw it back at the Police before it exploded in his hand.
By publication time, students were still engaged in running battles with Police as the strike continued.
Warning: Graphic Images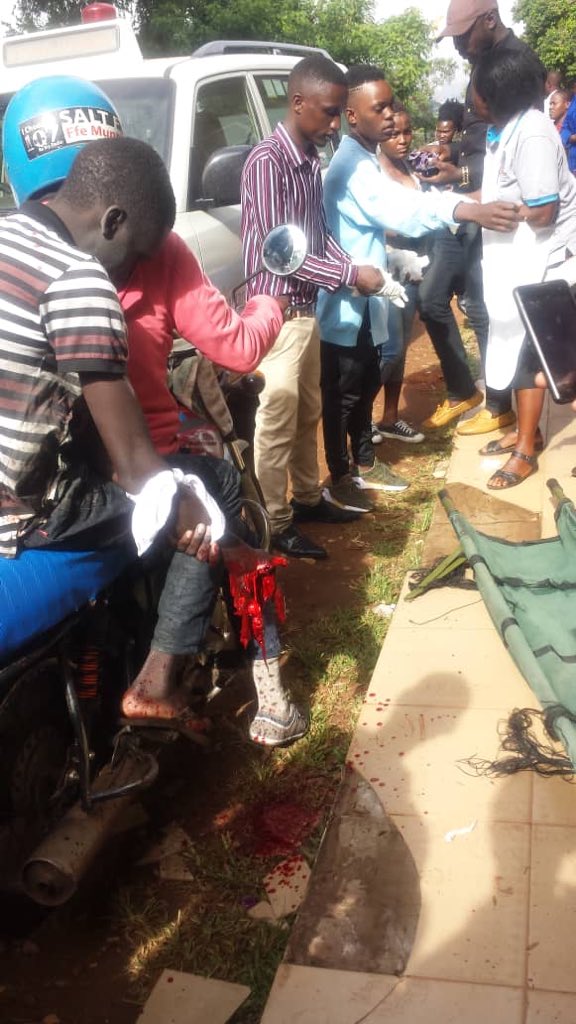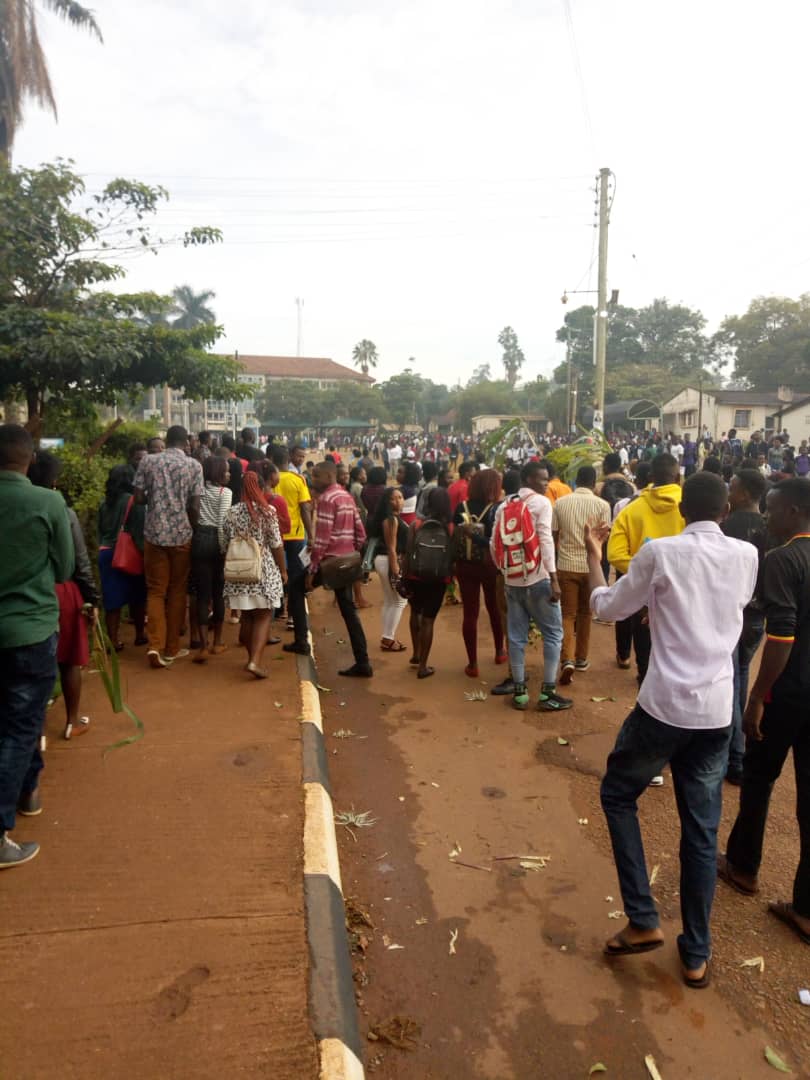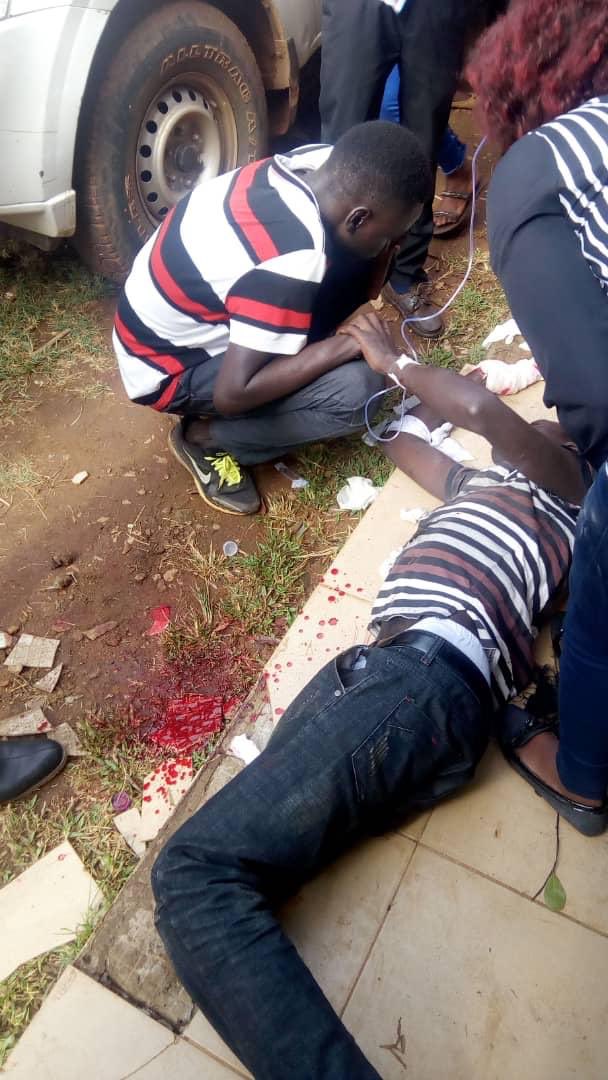 Comments
comments