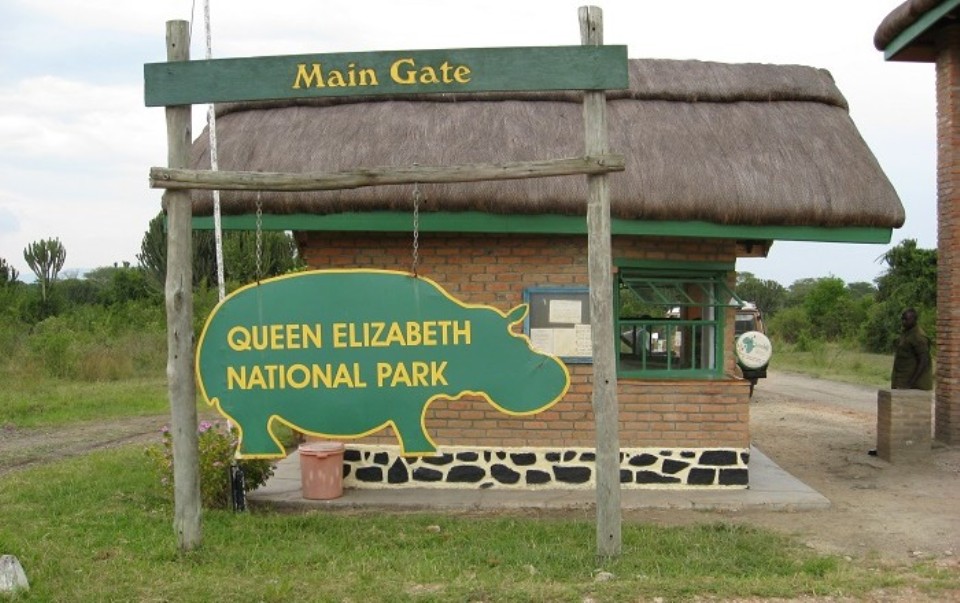 A joint security team of Tourism Police, the Uganda People's Defence Forces (UPDF) and Uganda Wildlife Authority rangers has been dispatched at Queen Elizabeth National Park to pursue a group of 4 unknown gunmen who allegedly abducted an American tourist and a Ugandan senior tour guide/ driver who were on an evening game drive.
This incident occurred on Tuesday (April 2nd, 2019) along Edward track, a section located between Katoke gate and Wildereness Camp in the park between 6-7pm.
The unknown gunmen put the four occupants of the tourist van under gun point and abducted two of them.
Police has identified the victims as Kimberly Sue Endicott, female 35 years and Jean Paul the driver.
"The remaining tourist, an elderly couple of Martin Julius and his wife Barbel contacted the camp manager, who rescued them and they are very safe," Deputy spokesperson ACP polly Namaye said in a statement.
"The American Embassy in Kampala  has been informed about its missing citizen and the efforts directed towards her safe recovery and that of our guide," she added.
Namaye also revealed that the kidnappers using the victim's phone have demanded for a ransom of USD 500,000 (about Shs 1.8 billion).
Police believes the ransom is the reason behind the kidnap.
The tourists were travelling in a vehicle Reg no. UAR 777E belonging to World Frontiers Safaris Uganda, which was left parked as the kidnappers went away with its key.
Joint Security teams have cut off all exit areas on the border between Uganda and the Democratic Republic of Congo (DRC) in search of the victims. This is because the park is along the border.
"We strongly believe the perpetrators, and victims could still be trapped withing our search area, and we are hopeful that our efforts will lead to their successful recovery," Namaye said in the statement.
This is the first incident of its kind registered at Queen Elizabeth National Park as cases of abduction of tourists in Uganda are very rare.
The Uganda Tourism Board and Uganda Wildlife Authority have in a joint statement appealed for calm as efforts to rescue the victims continue.
Comments
comments