Pizza Bond, one of the leading Pizza outlets in Kampala recently announced a move from their old home in a move that was purely inspired by growth.
The acclaimed pizzeria shifted to Crane house just after club Amnesia a few meters from their old home.
The new base presented the outlet with growth opportunities while serving an ever-growing clientele from all the hills of Kampala.
When our army visited the place, they couldn't help but ogle at the marvelous set up Pizza bond has transformed into.
"We wanted to give our customers more space and a better experience, we are glad that we are doing that already," one of the executives at the bond said.
"Our goal is to accommodate all kinds of people in whatever number they come; expansion and growth are at the core of our plan as we ensure top class service," she added.
The menu largely remains as exciting as before with hope of new additions in the near future.
Customers now have the flexibility to enjoy the cold breeze with an outdoor sitting arrangement or indoors, both with personalized customer care.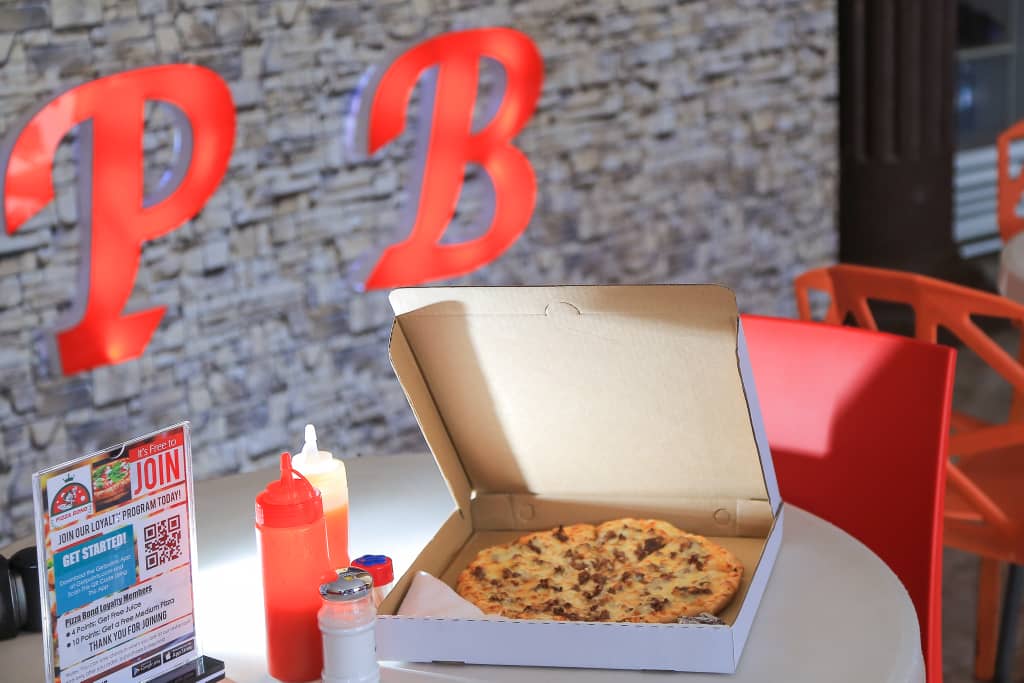 Pizza Bond has been in service for nearly four years now.
As part of their promise, the outlet also revamped the special offers—Super Tuesday and Large Thursdays—where customers receive amazing offers on purchase.
On Tuesday, customers receive one Pizza when they buy one.
On Thursdays, they get one complementary Pizza when they buy one large or extra large pizza.
Comments
comments