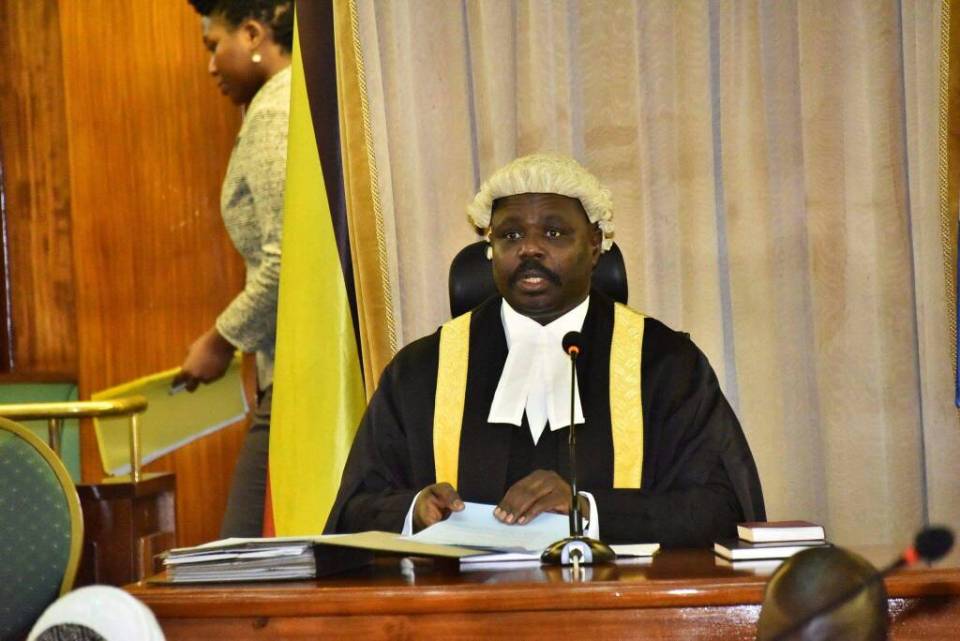 A total of Shs 4.7 trillion will be drawn from the National Budget to finance national security in the financial year 2019/2020.
The amount is contained in the recommendations from the Committee on Defense and Internal Affairs' scrutiny of the Ministerial Policy Statements of the sectors for the coming financial year.
The Ministries are Defense and Veteran Affairs, and Internal Affairs with the agencies they supervise.
Defense and Veteran Affairs is taking Shs 3.5 trillion, while the Internal Affairs docket takes the remaining Shs1.2 trillion, which is shared among the headquarters and its agencies.
The Internal Affairs Ministry headquarters takes Shs43.3 billion, the National Citizenship and Immigration Control takes Shs77.8 billion.
Uganda Police Force is set to receive Shs817.5 billion, while Shs241.5 billion will be allocated to Uganda Prisons Service.
National Identification and Registration Authority is taking Shs68.1 billion while the Directorate of Government Analytical Laboratory sits at the bottom of the food chain with Shs14 billion.
The report now goes to the Committee on Budget, which will carry out the critical function of balancing the needs against the revenue basket, and Committee Chairpersons have to defend the figures there.
Ultimately, the Committee on Budget, having completed its work, will report to the plenary, which constitutes itself into a Committee of Supply.
The Budget Committee report feeds into the Appropriation Bill, which when passed becomes the Appropriation Act and hence the National Budget.
The Chairperson, Committee on Defense and Internal Affairs, Hon. Doreen Amule, said from their interaction with security chiefs, the country's security situation is calm.
"Threats to national security…criminality has largely been contained," she said.
But that the recently recruited Local Defense Unit (LDU) personnel cannot go unpaid.
"Salaries for soldiers and LDUs worth Shs80.4 billion has not been catered for yet LDUs have been recruited and are working," said Amule.
She successfully rooted for reallocation of Shs80.4 billion from the classified expenditure to finance the LDUs' salaries.
The Committee tasked the Finance Ministry to propose means of settling the overflowing Shs592 billion in domestic arrears, owed to suppliers, and service providers.
At a recent Committee meeting, Defense State Minister (Veteran Affairs) Bright Rwamirama said the drastic increase in the classified expenditure is meant to cater for increased volatility in regional security.
Parliament has up to May 31st to pass the Appropriation Act, which operationalizes the Budget.