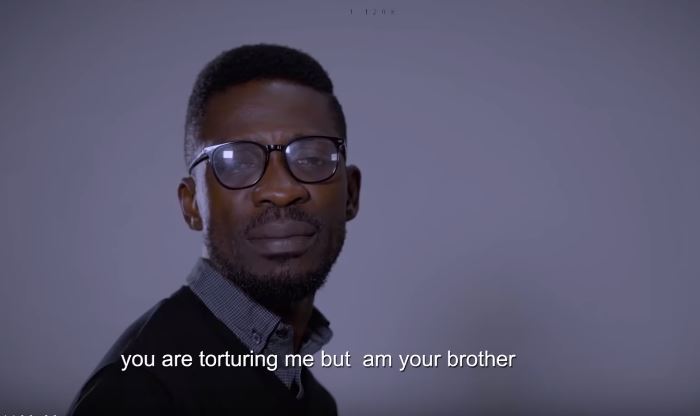 Ugandan legislator and musician Robert Kyagulanyi Ssentamu aka Bobi Wine has released a brand new song titled titled "Afande".
In the song Bobi Wine implores security officers against to not violate the rights of the citizens through brutality, use of excessive force during arrests and prevented him and other opposition members from holding their scheduled events.
The new song comes a few days after Police and the military blocked Bobi Wine's Easter Sunday concert and One Love Beach Busaabala.
The singer was arrested and put under house arrest at his home in Magere, Wakiso district.
"Afande, Iam not fighting you, Iam fighting for you," says the message of the song, whose lyrics are in a number of languages including Swahili, English, Luganda and Lusoga to mention but a few.
Bobi Wine says he composed the song in two days while he was under house arrest at his home.
"I used the past two days under house arrest to compose a song which I now dedicate to our men in uniform. While we are very grateful for the sacrifices they make to keep us and our country safe, we implore them to stop being used to violate the rights of the citizens," Bobi Wine said while releasing the song.
The audio of the song was produced by producer Dan Magic, while its video was directed by Video Director Kim XP.
Watch it here:
Comments
comments