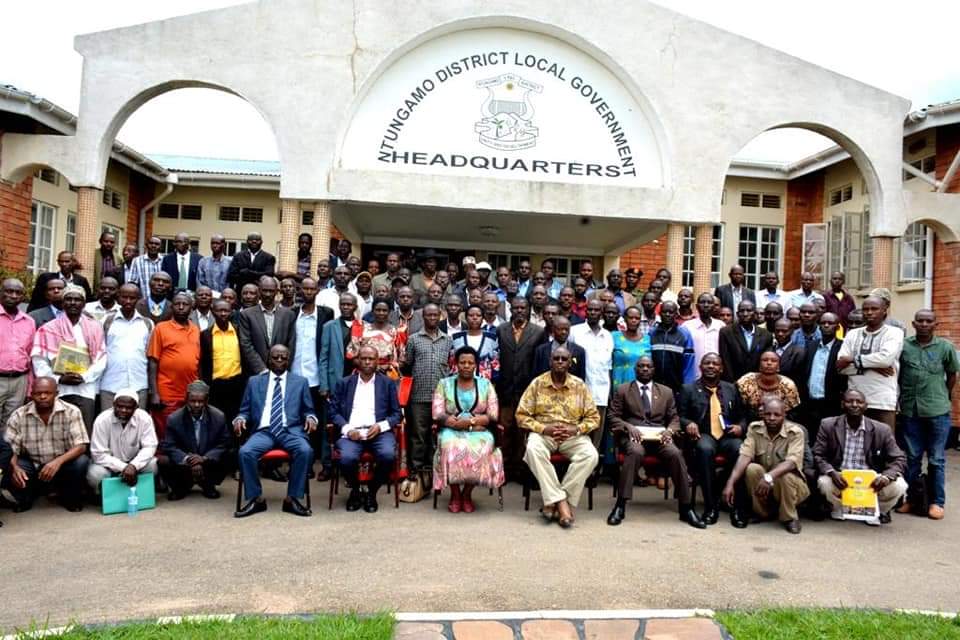 The Ministry of Defence and Veteran Affairs has elaborated on a policy framework to address the country's veterans from as far back as the 1960s to date.
This was announced during the sensitization exercise at Ntungamo District local Government Headquarters, by the Minister of State for Defence and Veteran Affairs in charge of Veterans Hon Lt Col (rtd) Dr Bright Rwamirama.
Hon.Rwamirama further pointed out four main issues for veterans to note which included: The state of veterans in the Ministry of Defence and veteran Affairs, explanation on modalities on conduct of veterans, pensions status and memorandums of veterans as well as development projects for the veterans.
The minister noted that the government has included the resettlement to pay veterans in the policy especially those who previously retired without pay, recruitment of the veteran's children and how to further their education.
"The UPDF Act has been revised and irregularities addressed, and revised. The Act is currently awaiting for approval by the cabinet." Dr Rwamirama announced.
Hon Bright also highlighted the key issues which the ministry has been facing to address payments of the veterans all over the country which include arrangement and transfer of files from public service to ministry of Defence and Veteran Affairs, of which some of these files from public service were missing proper documentation like; letters of administration, proper bank accounts among others.
The District veteran coordinator, Mr Abel Tumwebaze thanked the Minister for the just concluded Ministry of Defence and Veteran Affairs Task Force exercise for verifying the backlog of pension cases across the country.
He pointed out several challenges faced by the veterans such as processing of files, re-verification of letters of administration, continuous verification exercise without yielding much since 2013, 2015, and 2019 and high levels of unemployment of the children of the veterans.
Mr Tumwebaze further said that operation wealth creation needs to engage veterans from sub-county level in order for them to benefit from the government programs for continuity.
The Coordinator suggested to the minister that the district veteran pension officer should be a veteran with an established office at district headquarters to disseminate information to veterans in a timely manner.
Those who attended included the Resident District Commissioner Ntungamo district Mr Bakunda George, Acting District Chairperson Ms Juliet Mpamize, District Chief Administrative Officer Ms Nakityo Joanita and District Veterans Coordinator among others.
Comments
comments