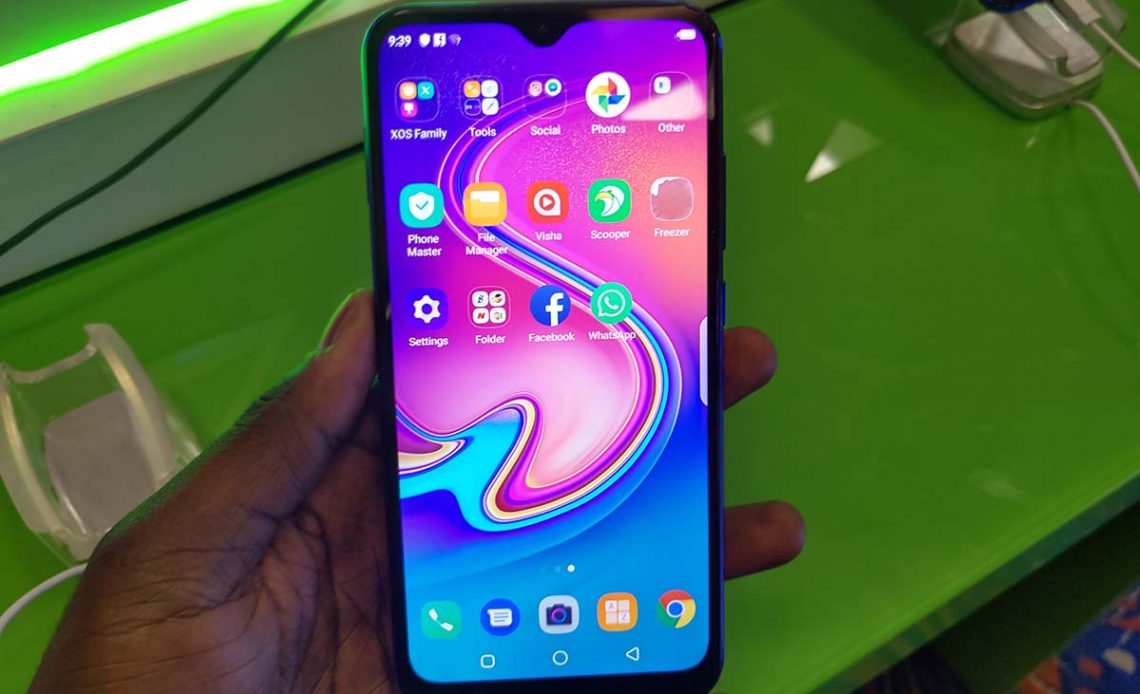 The recently launched Infinix S4 has shaken tables in the Ugandan smartphone industry, taking over talkability on the streets and online.
The device which was launched on May 6th presents new exciting features which have placed it at a whole new level of many flagship devices and here is what we know about it.
Here is what we know about the device so far.
CAMERA
When it comes to the selfie camera, Infinix out did itself with the 32MP on the S4 which is an upgrade from the previous S3.
This is amazing given that selfies are a trend nowadays especially among the selfie lovers who are so into social media posting.
The triple rear camera setup is a perfect combination on the S4, which is also a first for Infinix. The triple camera features a 13MP standard sensor, an 8MP wide-angle sensor and a 2MP depth sensor aligned vertically next to the quad LED flash.
The three cameras work concurrently for effective subject illumination in cases where the surrounding lighting is not enough, giving you clear quality pictures. Now that would be great for the evening hung outs.
SCREEN
The Infinix S4 comes not just with a 6.2-inch screen but a water-drop notch screen which houses the powerful front selfie camera. With this much screen display, one has a bigger viewing experience whether reading a document or watching your favorite videos or playing games. This is a plus for those who enjoy entertainment at the comfort of their hands.
This water-drop notch screen also gives the S4 a beautiful and classy look which is very stylish I must add.
BATTERY
Infinix is known for its good battery and in this case, the S4 is powered by a 4000mAh battery non removable which can you through the entire day without having to worry about charging or carrying a power bank which can be hectic especially when going out with your peers and your forced to carry a bigger purse to carry a power bank in.
In addition, the S4 supports fast charging, so with those spontaneous outings you can be assured to get charged with a few minutes of charging keeping you connected although.
Android Pie + Cheetah v5:
Imagine a new phone with the latest software. This device runs Android Pie and the new XOS Cheetah which is smooth enhancing the users' experience.
Game lovers and graphic users are catered for by the Power VR GE8320 GPU which supports gaming at reasonable speed and quality.
DESIGN
The S4 is made up of a 2.5D Glass body with slim bezels surrounding the screen and end in a more massive chin. Interestingly, the back panel is made of glass which houses the rear cameras, its LED flash, and a fingerprint sensor. This gives it an overall sparkling outlook trendy finishing making it fit all hand sizes.
STORAGE
The Infinix S4 comes with a 3GB RAM/32GB ROM capacity which is expandable to accommodate up to 128GB of additional storage giving one enough storage space for pictures, music and videos. The 3GB RAM enables smooth multi-app switching as well as playing games with ease.
CONNECTIVITY
The Infinix S4 is dual SIM and 4G LTE enabled giving excellent experience from browsing the web to getting clear calls.
The Infinix S4 is available in three different color variants (Milan Black, Sapphire Cyan, Gold) at UGX585,000/= in all Infinix branded outlets.