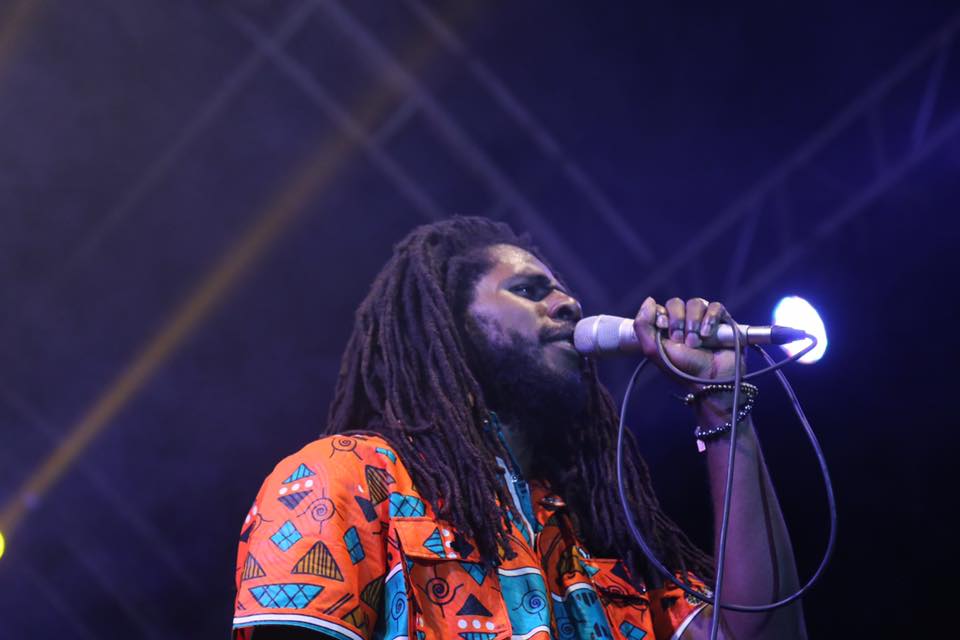 Jamaican reggae star Jamar McNaughton, popularly known as Chronixx put up massive performance at the 'Pulse Jam Fest' concert, which was held on Saturday (29th June 2019) at Sheraton Hotel in Kampala, leaving leaving reggae music lovers yearning for more.
Chronixx stepped on stage at a few minutes past 10:00PM amidst cheers from the large crowd of revelers.
Performing alongside the Zincfence Redemption Band, the 26-year-old reggae star kicked off his performance with his hit song "Here Comes Trouble" as the crowd sang and danced along.
With everyone on their feet and yearning for more music, Chronixx would go on to to perform his other songs like, "Majesty", "Spanish Town Rockin'", "Smile Jamaica" and "Black Is Beautiful" among others.
The highlight of the show was when the singer performed his hit song "Skankin' Sweet" off the 'Chronology' album, which seemed to be the crowd's favorite.
Chronixx ended his performance with the song "Legend" at a few minutes after midnight, while the energetic crowd wishing it could go on till dawn.
Earlier on, some of Uganda's biggest performers including; singers Cindy Sanyu, Beenie Gunter, Jose Chameleone, Weasel, Vampino, Nutty Neithan, KS Alpha, Voltage Music and Maddox Ssematimba among others and DJs Aludah, DJ Ciza, DJ Jo, DJ Naselow and DJ LL entertained the crowd.
We have the photos: