The Deputy Speaker of Parliament, Jacob Oulanyah, has tasked the Minister for Gender, Labour and Social Development to respond to concerns raised by MPs on torture meted on Ugandans working abroad.
The Deputy Speaker made the directive following concerns by Mukono Municipality MP, Hon. Betty Nambooze, who called for stringent action against non-licensed labour export companies.
"The minister must come with statistics and make an explanation to the House. There are errant companies that are not licensed to carry out labour export but are still doing it. We shall debate and get a way forward on this," said Oulanyah.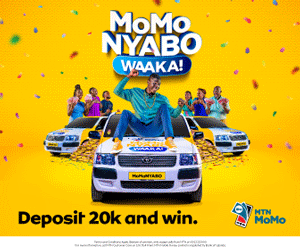 According to Nambooze, many girls working outside the country have been  tortured by their employers and cannot return to Uganda because their passports are confiscated.
"We do not have space at our embassy in Abu Dhabi; so our girls just sleep on the floor. I would like to request you, Mr. Speaker, to order that our Government does everything possible to immediately bring back these girls," Nambooze said.
Nambooze who raised these concerns during a sitting of Parliament, Thursday, 11 July 2019, called for urgent establishment of a public funded labour export agency adding that it would provide a safe mode of labour export.
Nambooze said that there is also need to investigate the immigration officials.
"A girl from Mukono who was not yet 18 years old was offered a job abroad and immigration officials forged a passport and gave her an adult age of 22 years and she is being tortured too," she added
Oulanyah, however, noted that the issues concerning export of labour ought to be segregated saying that, "a good percentage of Ugandans abroad have good jobs and settled in well, while those who had been transferred by dubious companies were facing hard time abroad".
"We should not over generalize this debate but rather separate the issues and deal with them specifically. We need a system of informing respective embassies whenever our children go to seek labour abroad so that they can keep track of them," said Oulanyah.
Comments
comments