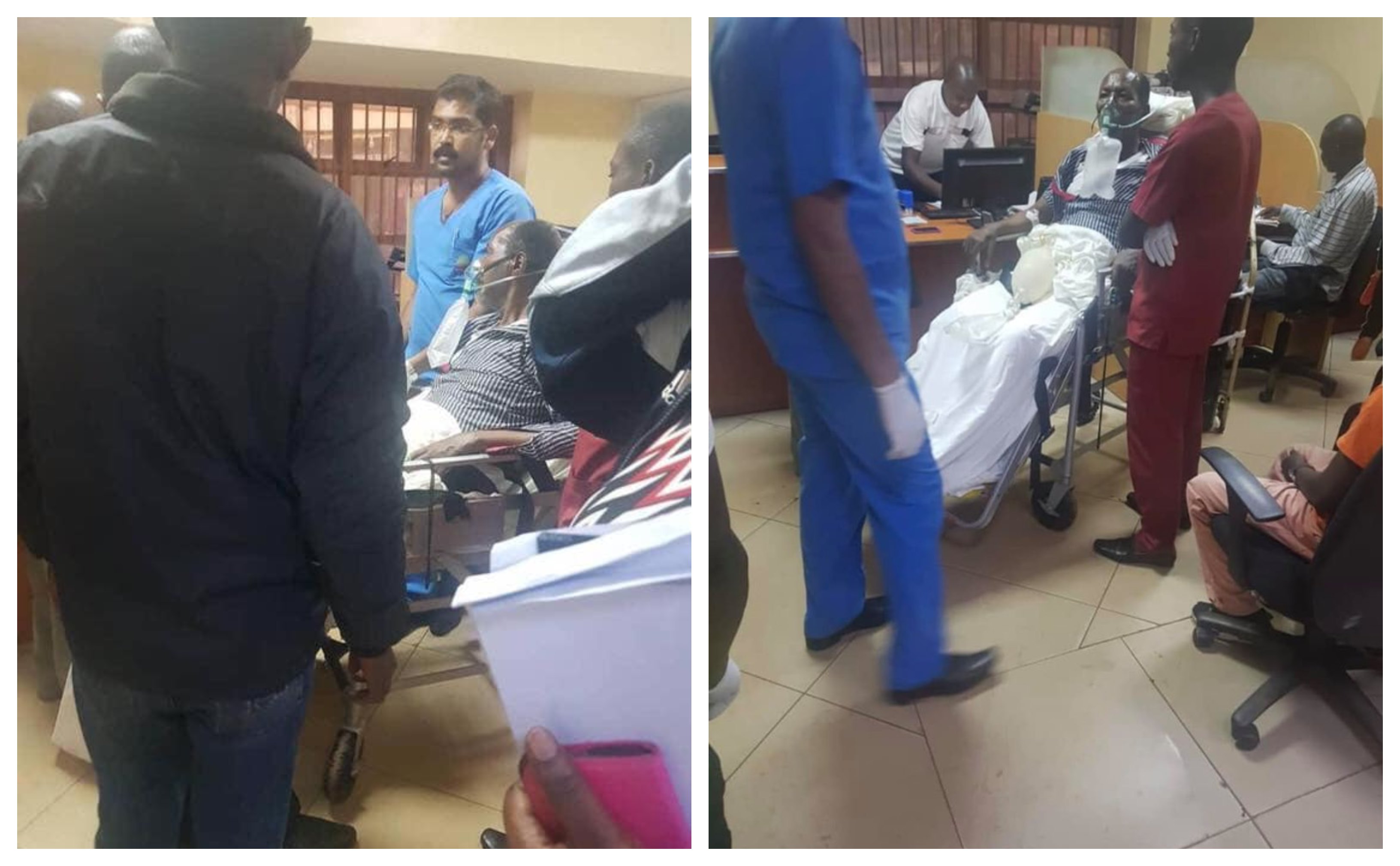 The son of the sick old man who was pictured trying to withdraw money from Equity Bank on Monday has come out to comment on the incident that shocked the nation.
The old man in question was pictured lying in a hospital bed on assisted breathing in the premises of Equity Bank in Wandegeya.
Preliminary reports on social media had indicated that the patient had been transported to the bank by Nakasero Hospital staffers to withdraw money before they could admit him, an accusation the hospital denied.
"We have noted a malicious post on one of the social media platforms purporting that Nakasero Hospital transported a patient to a bank to access funds prior to medical treatment. We would like to categorically state that this is not true; this patient was not from our facility," the hospital posted on their social media platforms.
"As a leading healthcare provider in the region, Nakasero Hospital always puts patient care above all else. We expect the person responsible for this post to withdraw it immediately," the Hospital's statement further read.
Son of Patient Speaks Out
William Kavuma, the son of the patient reportedly blamed Equity Bank officials for the incident saying they caused and added that Nakasero Hospital has no blame.
He said they wanted to transfer their father from Norvic to Nakasero Hospital but they had bills to clear first at Norvic before the patient would be released.
Kavuma further narrated that they contacted Equity bank but the managers refused to give money to the old man unless he went to the bank in person. At this time, the old man was lying in the hospital on oxygen support.
"Equity bank is the problem not Nakasero Hospital. Nakasero Hospital welcomed us nicely and even the care they gave is the best I've ever seen. Father in now in ICU at Nakasero Hospital," Kavuma reportedly said.
"When transferring a patient from Norvic to Nakasero we had to pay bills of Norvic but Equity Bank refused Dad to access his funds unless he is brought to the bank. We explained to Equity manager he came took photos and video recordings but still he told us the head office refused unless the customer comes to the bank personally."
By publication time, the patient was still admitted in ICU at Nakasero Hospital.
Comments
comments