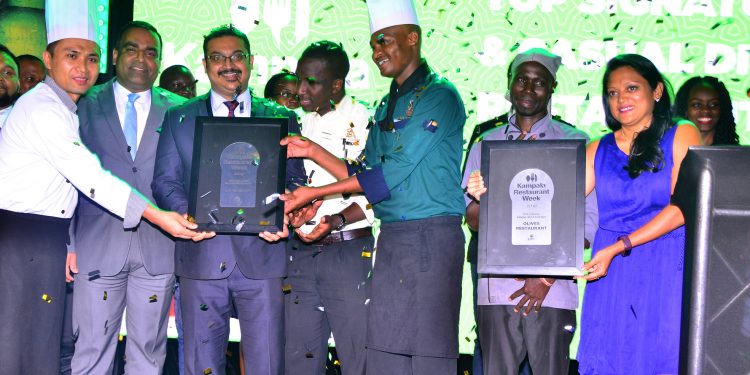 The fifth edition of Kampala's biggest restaurant showcase came to an end with a grand awards ceremony held at Skyz Hotel, Naguru on Monday evening.
The Kampala Restaurant Week started on 1st August. The10-day food bonanza that was supported by Tusker Lite offered thousands of food lovers a variety of mouthwatering meals offered by the 40 participating restaurants at affordable prices
This year's food showcase was named the 'Three Course Edition'with restaurants offering starters, main course signature dishes and desserts. The meals were paired with a complimentary Tusker Lite.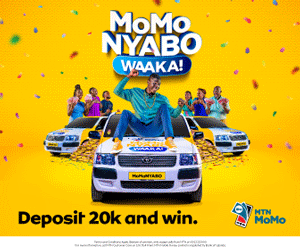 The event concluded with an awards ceremony selecting the best restaurants organized by Pearl Guide in partnership with Tusker Lite.
Speke Apartments' La Cabana Restaurant walked away with the Top Signature Restaurant for the second year running.
Other winners were Izumi Restaurant with the 'Innovation Award' for their deliciously unmatched Thai Massaman Curry, Cantine Divino with the 'Outstanding Service Award' and Olives Restaurant with the 'Top Casual Dining Restaurant Award.'
"As Tusker Lite, we are delighted to have been a part of the fine dining experience that the Kampala Restaurant Week is. It has been a deliciously unforgettable experience. Thanks to the participating restaurants, you are all winners. Thanks to the foodies who thronged the restaurant week and gave Tusker Lite a stamp of approval as the beer of choice to accompany a great meal," said Cathy Twesigye, Tusker Lite's Brand Manager.
Comments
comments