Four-time presidential candidate Dr Kizza Besigye has said President Yoweri Museveni's parents would never have afforded his school fees had the current economic situation prevailed then.
Speaking at the inauguration of Rwenzori regional leaders of the People's Government in Bundibugyo on Tuesday, Besigye expressed concern about the state of education, health and the economy.
"If Mr Museveni had studied in this period [when he is in charge], he would never have gone to school," said Besigye.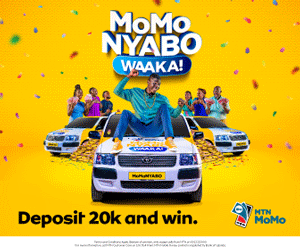 "Museveni's father would never afford millions [of shillings] parents pay today, to take his son to school."
The Rwenzori Regional Assembly inauguration had delayed after authorities reportedly blocked efforts to have it happen.
Besides Dr Besigye, other leaders who attended the inauguration included Forum for Democratic Change (FDC) president Patrick Amuriat Oboi, Bukonzo East MP Tony Harold Muhindo and FDC Women's League chairperson Ingrid Turinawe.
Regional and district speakers and their deputies took oath of office.
Besigye emphasized the role of the regional assembly and challenged the leaders to sacrifice for the struggle.
"These assemblies are the most critical in offering leadership for the struggle in this region. Your role really is to ensure that whatever is afflicting our people is projected by your leadership and solutions found," said Besigye.
"You have been sufficiently empowered and what happens going forward will entirely depend on what you do. The struggle takes extreme sacrifice to reach what is desirable for us."
The opposition strongman also encouraged the assembly not to give up, saying victory was nigh.
"Please be strong, work hard; I know we shall succeed," he said.
"Remember the darkest part of the night is at dawn. Hang in there, I see success on the horizon."
Besigye also restated that elections alone would not change a 'junta'.
"The process of getting freedom from those who control us by force is what we need to understand… I have heard some of you saying they are candidates but throwing a piece paper in the ballot box will not free you," he said.
"Who controls ballot papers you use to vote? Who owns and controls the ballot box where you drop the ballot papers? Who counts the votes? Who declares the winner?"
Additional Reporting: Ronald Muhinda
…………………………………………………………………………………………………………………………………………………..
Comments
comments