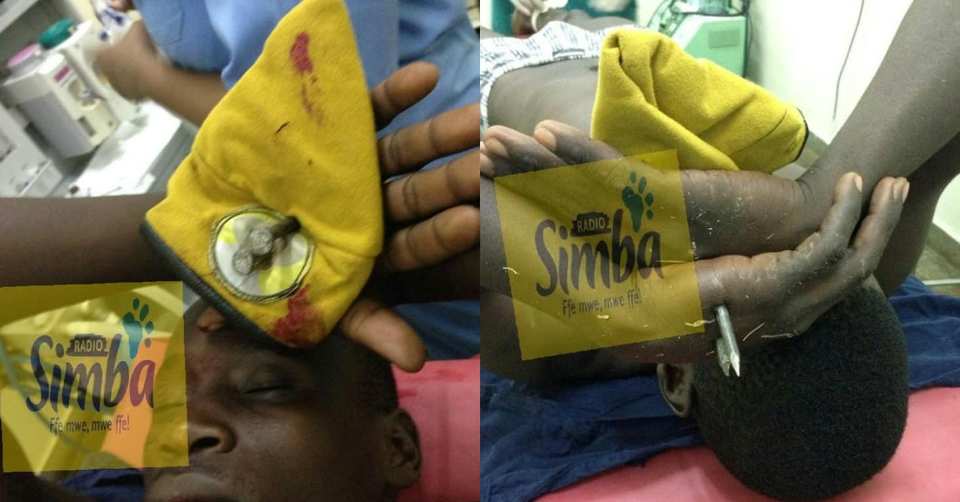 The National Resistance Movement (NRM) party supporter,Baker Kasumba who was nailed by unknown people for supporting president Museven has been transferred.
Kasumba who's hands were hit with six-inch nails for supporting NRM by unidentified people was admitted to Mulago hospital until yesterday.
Justine Kasule Lumumba, NRM General Secretary said the party will take care of medical expenses and transfer the patient to a secret health facility for safety.
Lumumba condemned the acts saying,"This is inhumane; it can only be done by someone who was never born or has never seen any religion. Whoever did such should be burnt in hell by the hottest fire."
Kasumba confirmed that the unidentified people that hit his hands with the nails were people power supporters.
Bobi Wine, People Power Leader said in a post on his social media page, he was not aware of the incident but condemns the act done to Kasumba.
"I must add that the most unfortunate thing that has happened to our country is that no one can tell what is true and what is not true. The majority of the citizens cannot even tell whether what comes out of the police force is true or not," Bobi Wine said.
Comments
comments