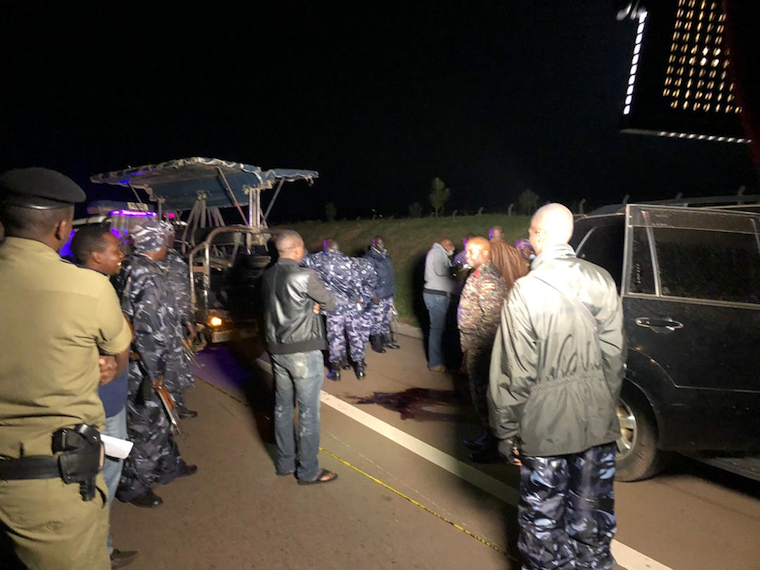 Police has come out with findings from the Entebbe Expressway shooting that left three people dead on Thursday night.
According to a statement released on Friday morning, Police discovered two bodies at the scene; a male adult identified as Joshua Ntireho Ruhejera, 38, a resident of Mpala Kitara Katabi Town Council Wakiso District and a body of a lady who has been identified as Florence Maya Kamikazi.
The duo was travelling in a black Land Cruiser TX Reg. No. UAW 534B. They were travelling to Entebbe and had reached Nambirigwa swamp.
From the analysis of the crime scene, Police says, she was shot from inside her car through the right lower neck ripping through the left cheek and killing her instantly while Joshua was shot outside the car and behind the car.
Police believes that the driver had disembarked from the car trying to confront the enemy.
"He was shot on the left upper head ripping through the right side shuttering the brain hence killing him instantly," Police wrote in the statement.
"We further found two mobile phones one for the deceased woman and another on the co drivers seat that urgently require to be analysed."
Comments
comments