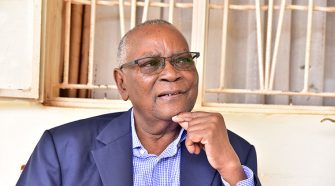 Retired Supreme Court judge, Wilson Tsekooko, died on Monday after battling with cancer of prostate for a long time.
Tsekoko had been admitted at Norvik Hospital in Kampala.
The Judiciary announced his death and said funeral arrangements would be communicated at a later stage. 
Tsekooko will always be remembered for annulling Museveni's victory in 2006 following a petition by Kizza Besigye. Tsekooko called for fresh elections, but that didn't happen because it was a minority vote.
The deceased was appointed in 1990 by Museveni and he worked diligently under the judiciary until 2013 when he retired partly because of old age. He was 70 at the time.
Comments
comments