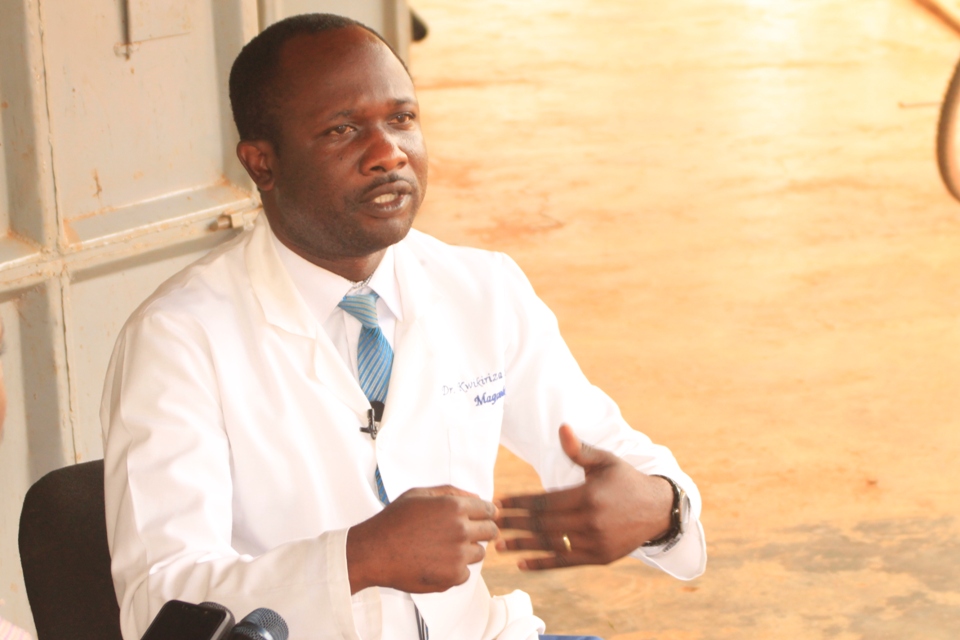 A 34-year-old Dr. Nicholas Magambo Kwikiriza is one of the few savers that have received their NSSF benefits at a very tender age of 34 years old. This was possible because NSSF has one its benefits scheme known as Exemption employment benefits scheme.
Exempted Employment: Paid to a contributing member who joins employment categories that are exempted i.e. have their social protection schemes that are recognized under the existing law and are exempted from contributing to NSSF .e.g. the army, police, prison, civil service and government teaching service employees or members of any scheme who have received exemption from the Mister responsible for Social Security in writing
Dr Nicholas first trusted the fund with his money in November 2011 when he was employed by Kumi Regional Referral Hospital as a medical doctor. He decided to withdraw his benefits after he had crossed to a new employer in 2015, according to Dr Nicholas, his intention was to extend medical services to people who were in need.
A fully decided Dr. Kwikirizastarted off by buying land worth Ugx 15M, an Oxygen concentrator worth Ugx 3M and other basic theatre equipment. This is was a good start for a health centre in a remote area like Kigolobya that is 24 Kilometers away from Hoima Town.
"As a professional doctor, there is nothing rewarding like saving lives. I decided to invest in the Hospital business because I realized how dire the situation was in kigolobya village, babes were dying at birth due to lack of enough oxygen," Dr Nicholas said
Care Clinic has so far reduced the mortality rate that had made Hoima, the district with highest mortality rate in Uganda.10-20 Patients come to Care health centre on a daily basis, however, on some days the number of patients is overwhelming.
Dr Kwikiriza decries of poor means transport in the area as the biggest challenge faced especially for patients in an attempt to access the urgent medical attention on the shortest time possible (golden time)
"Without doubt, medical equipment such as an Ultra-sound machines, an oxygen concentratorisvery costly and this has slowed down our anticipated growth but me and my team are still very determined to push harder until we when we meet our targets," Dr Kwikiriza said
Dr Kwikiriza who started with only 4 staff is now employing over 10 qualified full-time medical personnel and 2 part-time radiographers and Doctors who come for special services like evacuation and surgery.
Care Health Centre has not only benefited people from its geographical setting but also people from Masindi, Hoima and as far as Buliisa district. According to Kwikiriza, this unprecedented influx of patients is due to the improved services offered by Care clinic and the better customer care offered by the nurses.
"I have never gone back to Hoima for anything like treatment since the establishment of this Hospital, nurses are so good and services are offered in 24/7 hours. This had never happened in Kigolobya village," Mrs. Agnes Kenyana, a community member said
Dr kwikiriza anticipates to win the money prize and establish a fully-fledged health infrastructure that can accommodate all the equipment and more rooms for patients that come from distant areas.
The Medical doctor understands the value of saving especially with NSSF because had it not been the fund's support, he would not have been able to save the lives of people in Kigolobya, Hoima district.
Comments
comments