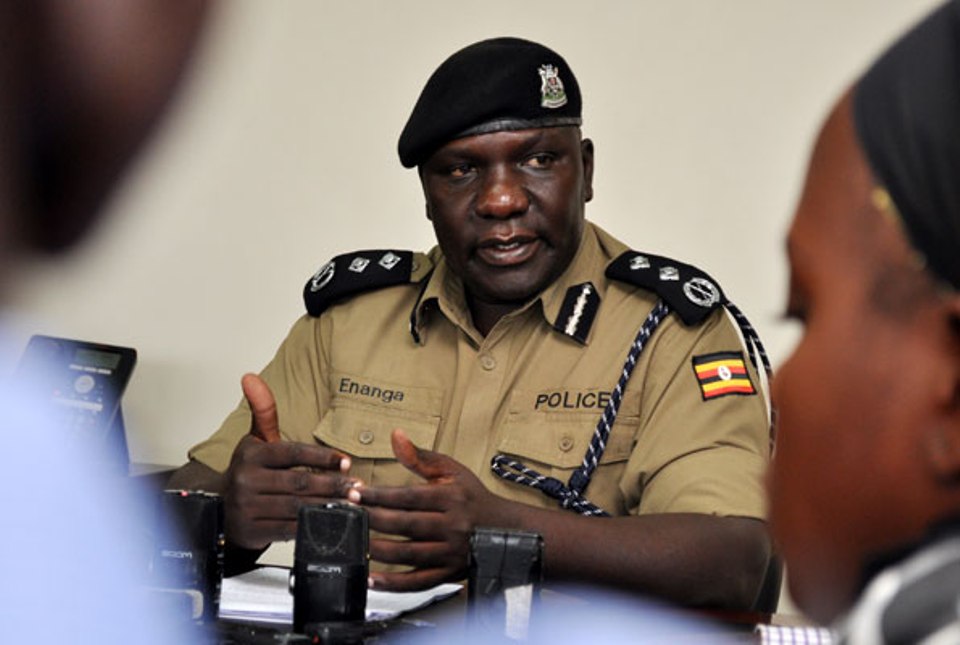 Police has arrested nine people suspected to have been part of a gang that terrorizes Kampala areas of Kawempe, Kasangati, Mukono, and Entebbe.
 The gang is said to be based in Bakuli, Rubaga division.
According to Police spokesperson Fred Enanga the arrested suspects were found in possession of pangas  and a number of assorted items used to break doors. 
The police recovered a number of household items such as  television sets.
The gang is said to have engaged in a series of robberies and house break-in in areas around Kampala.
The gang leader Farouq Ssejjemba was killed when he has caught red-handed breaking into a house in Kiteezi, according to police reports.
Comments
comments