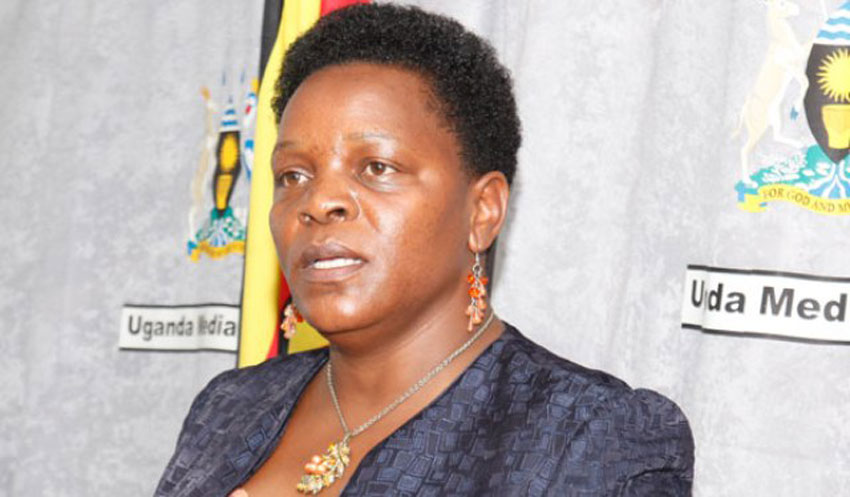 The minister for Gender and Culture Peace Mutuuzo has warned that school matrons who initiate girls into genital elongation will be punished.
Mutuuzo issued the warning while addressing journalists on Wednesday about the forthcoming International Day for Zero Tolerance of Female Genital Mutilation scheduled to happen on February 6. She said that genital elongation commonly known as 'pulling' does not add any value to someone's health.
"We shall target matrons in primary boarding schools. You are preparing our girls who are not yet ready for marriage and may get partners who do not care about that (genital elongation)," Mutuuzo said.
The Minister also asked government to allocate more money to her ministry to help in the fight against female mutilation. The government allocated shs200m, but Mutuuzo says it should be raised to 1.2billion.The vice is common in Sebei, Eastern region.
Mutuuzo says there is a need to sensitize the public about the effects and to establish shelters for FGM victims among other things.
Health experts say cutting has far-reaching effects such as severe bleeding which may lead to death, permanent scars that may block the birth canal, obstetric fistula, urine incontinence, permanent disability, depression, trauma, feelings of disgust, loss of libido, to name a few.
Mutuuzo says she is aware of campaigns on social media that promote the practice.
"The young people have utilised social media platforms like WhatsApp and Facebook, to openly campaign for the preservation of FGM, as an important practice of the Sabiny culture using the slogan "Our culture, our Identity" Mutuuzo said.
Adding that, "We are going to track down people who are promoting this practise through social media. "
Uganda enacted the Prohibition of FGM Act 2010 to eliminate the practice but it still persists.
Comments
comments