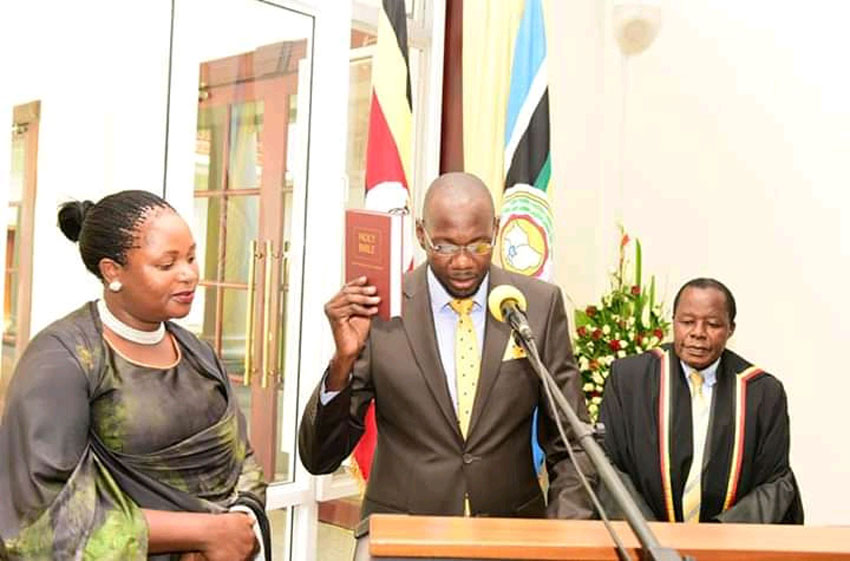 Kyaka South MP Jackson Kafuuzi has been sworn in as the Deputy Attorney General. Kafuuzi took oath on Wednesday at State House Entebbe in an event presided over by President Museveni who appointed him.
Kafuuzi's appointment had earlier been halted by the appointments committee of Parliament citing some loopholes in his experience at the Bar.
It is reported that Kafuuzi reported before the committee and presented documents to prove that he had the required experience.
Kafuuzi replaced Mwesigwa Rukutana in a recent cabinet shakeup.
Kafuuzi holds a Bachelors of Laws Degree from Makerere University and a Diploma in legal practise from the Law Development Centre. He has been a practising lawyer for the last thirteen years, which qualifies him for the job. For a person to hold the position of Attorney General, they must have practised as an advocate of the High Court for at least seven years.
Comments
comments