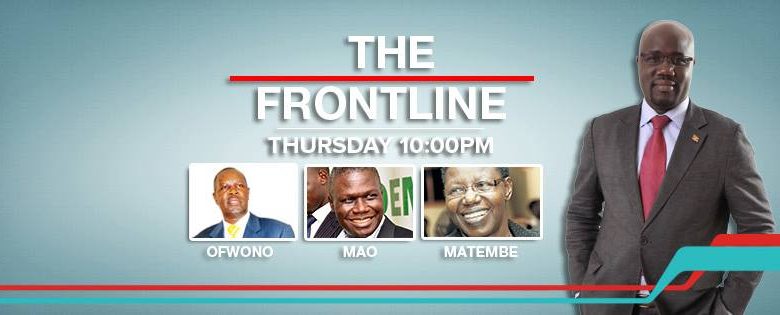 NBS TV is set to lose another TV presenter. News has emerged that NBS Frontline host Charles Odongotho has tendered his resignation to the station management, and will confirm his departure after a response from the Chief Executive Officer of the station Kin Karisa.
Ondongtho has been the host of the show since it started a year or so ago. Last Thursday, it was hosted by Simon Kaggwa Njala who also hosts the morning show, Morning Breeze.
Reports suggest that Odongtho is not pleased with the working environment. Internal conflict with some workmates is also cited among the reasons fueling his desire to leave.
Last year, NBS lost the show's producer, Sabiiti Joseph who now works with an NGO. More and more people have departed due to various reasons. Not long ago, Raymond Mujuni left and returned to his former workplace, NTV.
FrontLine is a weekly political talk show that discusses the various subjects in the political landscape. It features Democratic Party President, Nobert Mao, Government spokesperson Ofwono Opondo, Salaam Musumba as the usual panellists (Panelists). Every week, a new guest (s) joins the group.
Comments
comments