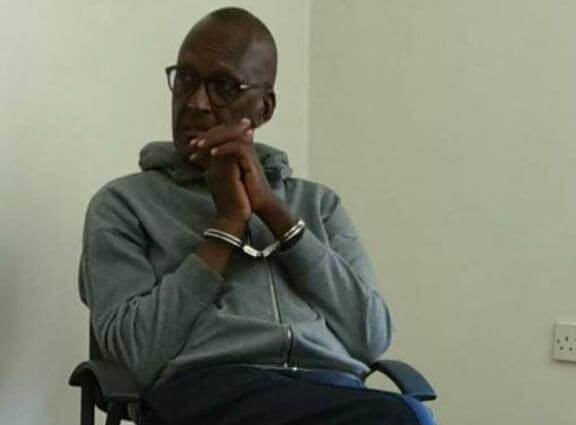 Lt General Henry Tumukunde has appeared in court for trial for the first time following his arrest on allegations of treason.
The Former Security Minister was on Wednesday (March 18, 2020) arraigned in City Hall Court in Kampala.
He was brought to court amidst tight security deployment of the Police Counter Terrorism Unit
Gen Tumukunde is charged with one count of treason.
Prosecution alleges that on 5th March 2020 while appearing on local TV station, he made utterances in which called on the Republic of Rwanda to support him in removing the current government with or without the ballot.
Tumukunde who could not walk on his own was supported by two plain-clothed detectives into the courtroom.
Comments
comments