The new Archbishop of the church of Uganda, Most Rev. Dr Stephen Kazimba Mugalu has pledged to continue fellowshipping with the congregation through social media. This follows the President's directive that all places of worship should close for 32 days as a measure to avert the outbreak of coronavirus in Uganda.
The Archbishop reacted with a tweet on his personal handle where he called upon all clerics to embrace the presidents directive and adopt new tools for ministry outreach which include radio, television and social media.
"I never expected the need for these new tools to come so quickly. But here we are. A great evangelist once said, "your setback can be a setup for your comeback," a statement in his letter read in part.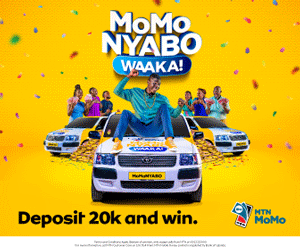 The Most Rev also called upon the flock not to neglect the act of offering to God and tithing. He emphasized the use of mobile money and mobile banking. What about those that can not access these platforms? " Alternatively, You can pass by your local church during the week and give your offering privately. if none of those are available, I urge every Christian to set aside their weekly tithe and offering. when we do come back together again, and we shall, we will have a big Thanksgiving to God for His great faithfulness, " he noted.
Archbishop Kazimba is, however, not the only clergyman who reacted to the President's directive. Pastor Aloysius Bugingo of House of Prayer Ministries International expressed his willingness to co-operate with the government adding that prevention is better than cure.
Hajji Nsereko Mutumba, the Uganda Muslim supreme council while appearing before the press cautioned people to adhere to the preventive measures. " If they are preventive measures, people should respect them. The good thing with us Muslims is that we can pray from anywhere as long as the place is clean." Nsereko said.
Comments
comments