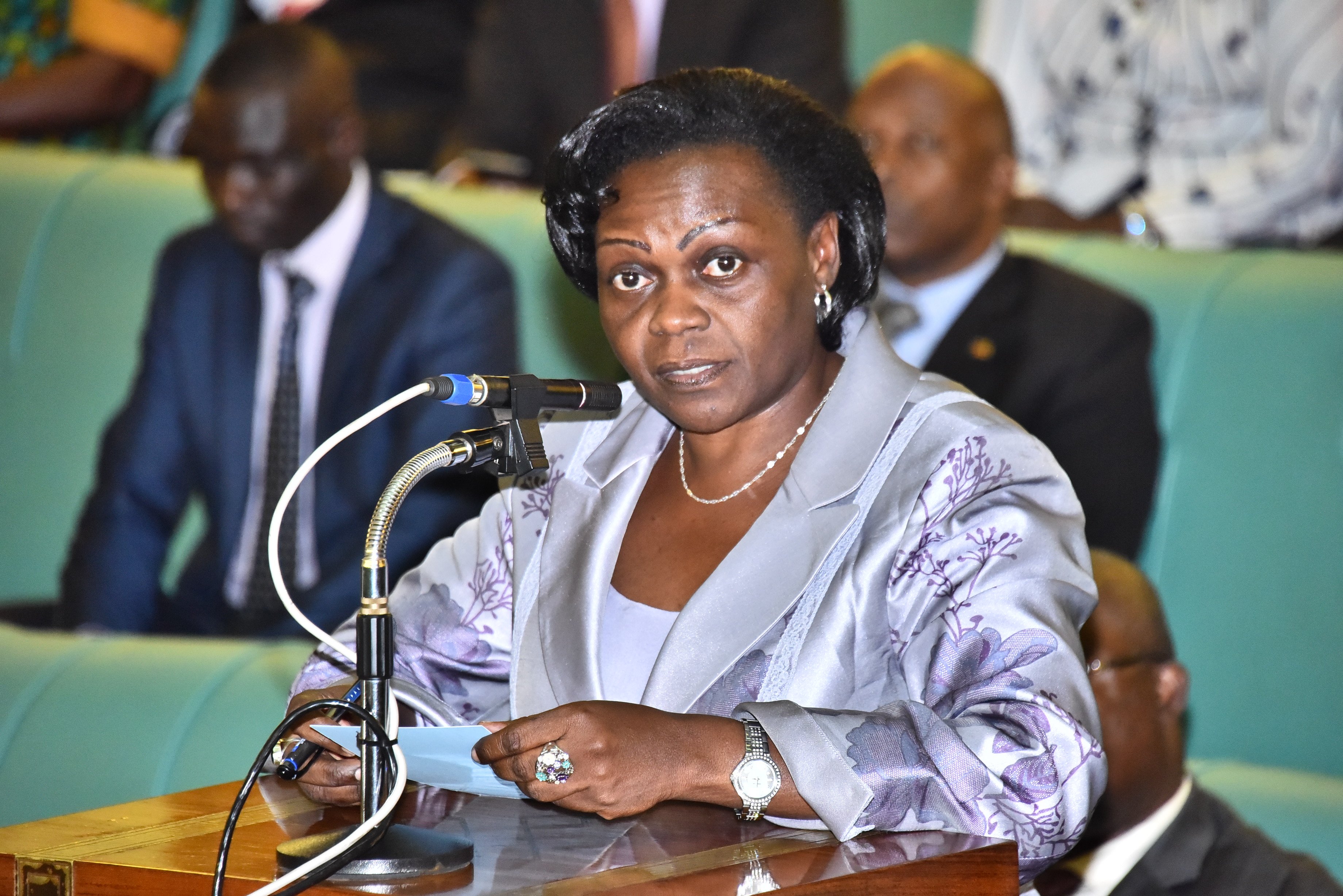 The Minister of State for Minerals, Hon Sarah Opendi has dismissed allegations that she forcibly took her husband out of institutional quarantine in Entebbe.
Opendi said she did not defy presidential directives on mandatory quarantine saying the allegations are false and a move by malicious people to spoil her name.
Opendi said that her husband arrived on 15 March 2020 before the presidential directive on mandatory quarantine issued on 18 March 2020.
She added that her family has taken caution by testing for COVID-19 and staying in self-isolation.
"We are civilized people; in addition to taking COVID tests where I tested negative, my husband has decided to stay safe in isolation," said Opendi.
Opendi said she was disturbed by the allegations which are tarnishing her name.
"Let us stop dramatizing the situation and avoid soling people's names. Iit cannot be me who served as a Minister for Health for eight years to defy guidelines on such a matter," Opendi said adding that, "I just received a global leadership award for being the most impactful minister for health in the world. A person of my caliber who has built a name being soiled at this time is unacceptable".
Opendi said she would resign if there was evidence tabled that she illegally took her husband out of quarantine.
The Minister attributed this allegations to people she referred to as 'mafias' following her attempts to stop them from carrying out illegal mining in some parts of the country.
"I have been struggling to solve a certain issue in the mining sector; I stopped illegal mining somewhere in the country but it seems that group of people is tracking all my movements and fighting back," Opendi said.