Jogging or any form of physically exercise outside the precincts of your home could now lead to severe punishment, President Museveni announced on Wednesday during a televised address.
Besides that, the President issued three other directives; among them, banning house parties or drinking in groups from home. He said anyone found doing so will be charged with attempted murder. He also ordered that boda bodas stop working at 2pm.
He, however, warned the police and other security organs against invading people's homes.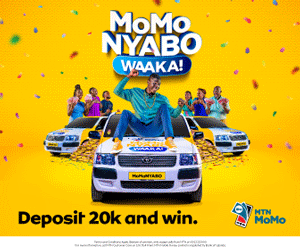 He directed that the Police should obtain a quick search warrant from the relevant authorities before arresting the people found drinking in groups at homes.
Museveni said people who are abusing set guidelines are setting the country back as regards to fighting the spread of coronavirus. He asked for cooperation emphasizing that this was a war for everyone to fight
"These measures are not about convenience. Let us 'vumilia' and persevere for a short time," the President said.
He said that one of the reasons the whites have been hit hard is because they never take guidelines serious.
Uganda has so far registered 53 cases of COVID-19, with no single death.
Comments
comments