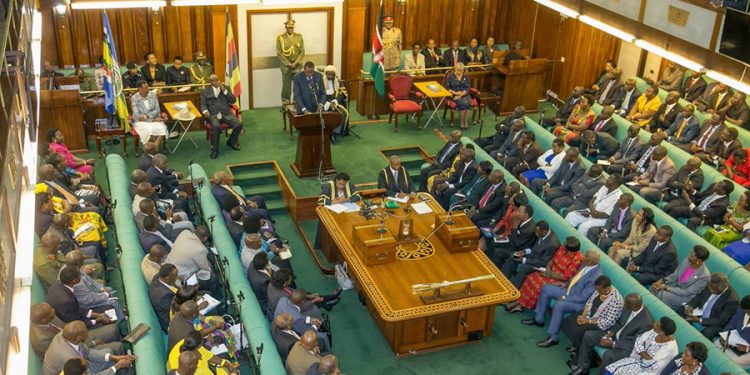 Although the Civil Division of High Court ordered Parliament to halt her plans of distributing 10bn amongst Members of Parliament, Parliament has revealed that the money has already been sent to the accounts of all MPs. Each Member of Parliament received 20M.
The money according to Jane Kibirige, the Clerk to Parliament, was paid to MPs on Friday, April 17.
A letter signed by Kibirige says the Parliament will not object if any MP wants to return the money.
"It has come to the knowledge of the Parliamentary Commission that some Members of Parliament wish to return the shs20 million paid to them last Friday, April, 17, 2020," reads the letter.
Kibirige says in the letter that the money should be sent back via the Parliament Commission bank account rather than cash.
On Monday, Ntungamo Municipality MP, Gerald Karuhanga and Erute South legislator Jonathan Odur petitioned the court seeking to halt the Parliamentary Commission from paying Shs 10 billion to MPs to fight Covid-19.
The petitioners argue that Parliament breached the parliamentary rules of procedure in passing the Shs 10 billion that is to be dished out to the legislators.
Comments
comments