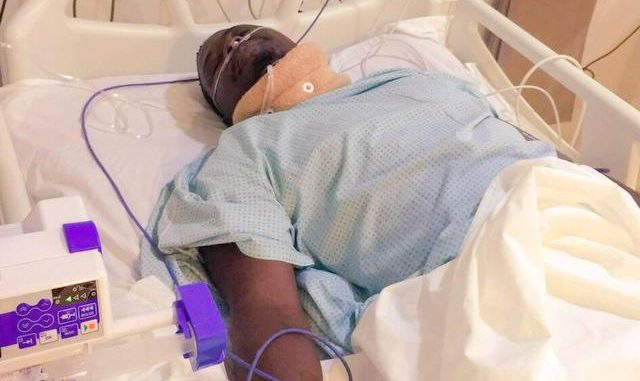 Parliament has deferred debate on the alleged torture of Mityana Municipality legislator, Hon. Francis Zaake, on consideration that it would be subjudice since the matter is before court.
The deferment follows Hon. Zaake's move to sue the government and select security chiefs for his torture over allegations that he defied a presidential directive on food distribution to the masses during the COVID-19 pandemic.
Among other measures to fight the pandemic, the President banned all persons from distributing relief food to the needy across the country. The responsibility was left to the Covid-19 National Taskforce superintended by the Prime Minister. However, according to the Police, Hon. Zaake was suspected to be distributing food in his constituency.
Zaake, in his petition to the High Court in Kampala, is seeking for unspecified compensation from individual Police and military officers and government for being brutally arrested at his upcountry home in Mityana and torture while being interrogated on 19 April 2020.
The Minister of Internal Affairs, Gen. Jeje Odong, in his response to a statement request from Parliament chaired by Speaker Rebecca Kadaga on Tuesday, 12 May 2020, expressed his reservation on the discussion of the matter saying that it is before court pending hearing.
"I have been summoned by court and I am willing to continue with the debate. However, I am constrained by the fact that I will be discussing the substance of the court case which is subjudice," he said.
Speaker Kadaga said Parliament would debate the matter after the court process and instructed the Minister for Justice and Constitutional Affairs, Prof. Ephraim Kamuntu, to ensure the case is urgently handled.
In a statement earlier presented to Parliament on Thursday, 7 May 2020, the Minister of State for Internal Affairs, Hon. Mario Obiga Kania, said that among other things, Hon. Zaake likely sustained injuries and wounds while in a scuffle with the Police and that his other injuries were self-inflicted.
The minister also further stated that further investigation into the mistreatment of the MP, vandalism at his residence and a medical examination of Zaake's health, were yet to be completed.
Comments
comments