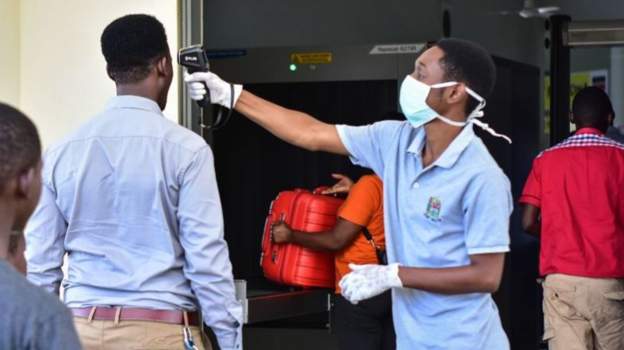 Foreigners visiting Tanzania will no longer be subjected to a mandatory 14-day quarantine, the health ministry has said.
Quarantine requirement for foreigners was introduced last month to help prevent importation of coronavirus to the country.
But new guidelines released by officials on Monday now require travellers to simply be screened for symptoms at the point of entry.
"All travellers are required to truthfully fill out Traveller's Surveillance Form available on-board or in any other transport means and submit it to Port Health Authorities upon arrival," read part of the ministry's statement.
Foreigners and residents alike are still be expected to observe hand hygiene, wear masks and maintain social distancing.
The decision comes a day after President John Magufuli said he would consider re-opening the country to tourists if the number of those hospitalised for coronavirus remained low for the next week – something the ministry of health's announcement has now put in motion.
The move to relax travel restrictions has been interpreted as a gesture by the government to show that the spread of the epidemic is under control.
Opposition party ACT-Wazalendo has said that infections and deaths in the country were rising.
BBC