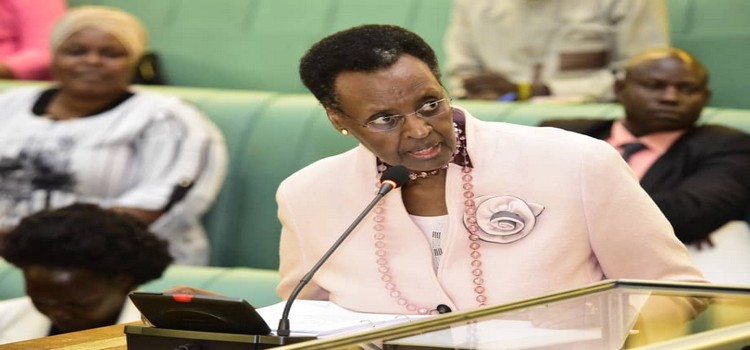 The Ministry of Education and Sports has started an initiative to register all teachers across the country at levels who will help in long-distance learning. In a letter signed by the Permanent Secretary at the Ministry of Education, Ben Kumumanya, the teachers are required to register with the Town Clerks of Municipal councils.
"As you are aware, Teachers are now at home following the closure of schools due to the coronavirus pandemic. These teachers need to be reached in order to assist the initiatives to support the learning of children through the various methods put in place Government. However, this can only be possible if they can easily be located at any time of need.
"In line with the above, this is to request you to submit details of the Teachers clearly indicating their names, villages, teaching subjects as well as the schools where they are teaching showing the status of whether the school is public or private."
Learners in each village are also to be requested.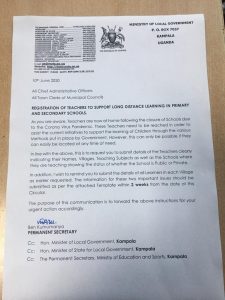 The government closed schools in March to avoid widespread of coronavirus. Plans to reopen this month were pushed forward by the President. He revealed during the State of the Nation Address that parents were requesting him not to open schools until the enemy is defeated.
The government, however, refuses to declare this academic year a dead one. And as such, there is an ongoing plan to have 10 million radio sets procured for every household and  137,466 solar-powered television sets to villages in Uganda .
Comments
comments