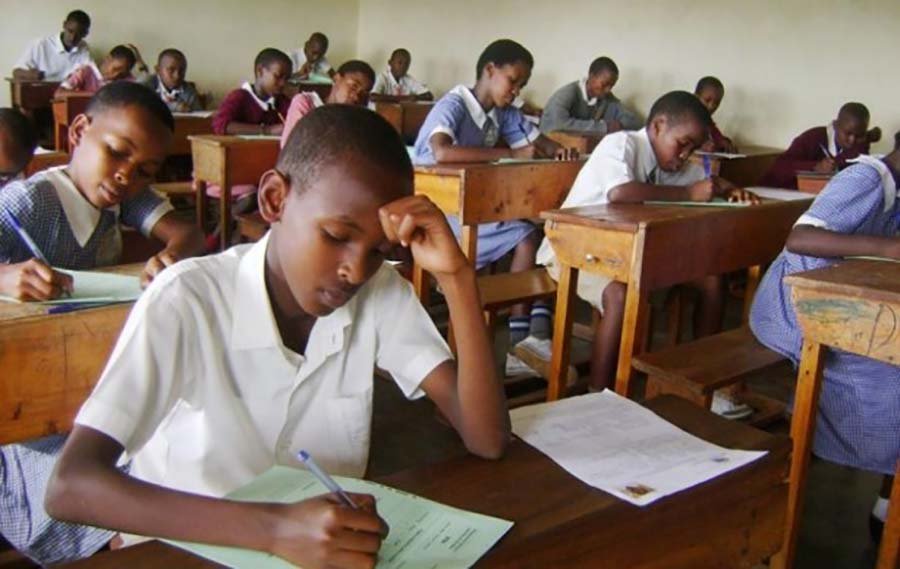 The Legal Aid Service Providers Network (LASPNET) together with Network of Public Interest Lawyers, Muslim Centre for Justice and Law, Community Justice Anti-Corruption Forum, Uganda Christian Lawyers' Fraternity and Girl Guides Association of Uganda have petitioned Government to reopen schools.
The petition was made through the Prime Minister, also the chairperson of COVID-19 National Task Force Dr. Ruhakana Rugunda, Education Minister and First Lady Janet Museveni, Health Minister Dr. Jane Ruth Aceng and Minister of Gender Labour and Social Development Frank Tumwebaze to consider reopening schools and institutions of higher learning amidst the ongoing partial COVID-19 lockdown.
Sylvia Namubiru Mukasa, LASPNET Executive Director said her Organization and partners are oblivious of the fact that COVID-19 has had an unprecedented impact on different sectors of the world which include among others health, business, education and appreciated that Government has partially lifted the lockdown in other sectors although the reopening of education sector hangs in balance.
Although Namubiru hailed Government for distributing learning materials and communicating that radios would be provided to various homesteads to facilitate learning at home, Namubiru noted that the e-learning platforms have great limitations.
"We are conversant of the context and emerging issues. So we are therefore saying that the above measures notwithstanding, we are concerned that the e-learning platforms have certain limitations regarding inclusion, geographic location, concentration levels, practicability especially for science lessons and mode of operation which doesn't give an opportunity to learners to engage teachers in analyzing of concepts," she said.
Although the government promised to provide TVs to communities to facilitate e-learning, she said this could be costly and not effective hence culminating into wastage of taxpayers' money.
Namubiru also said that e-learning cannot favor learners with special needs such as visual and hearing impairments adding that the closure of schools has negatively affected teachers, especially in private schools.
"We wish to note that the continued closure of schools has put at stake the livelihoods of many teachers and non-teaching staff in schools and higher learning institutions. This is because the majority of these staff especially in private schools have not received their salaries since lockdown and closure," she said.
Namubiru also noted that at Laspnet, they have received over 100 cases of teachers from Kasangati that have decried lack of basic necessities such as food adding that the Government has not handled the plight of teachers.
She also rubbished President Museveni's communication to the nation that parents want their children to stay at home in order not to contract COVID-19.
"On that note therefore we contend that it is not true as reflected in the presidential address of 22nd June 2020 that stakeholders are against their children going back to school. On the contrary, we the stakeholders working in the civil society space and closely with the communities have been requested by parents and teachers to voice out their concerns of reopening schools and higher institutions of learning so that learners can resume schools adding that their children are at risk of contracting COVID-19 since they spend most of the day on the road and crowded places such as businesses and other town centers," she said.
She, therefore, suggested that re-opening schools and keeping them under strict Standard Operating Procedures (SOPs) is much safer and that it will lower down the risk of contracting COVID-19 than in homes.
"This petition, therefore, wishes to draw the attention of responsible stakeholders in Government to the urgency to reopen schools and other institutions of learning to enable learners to continue with their education and teachers to work under strict guidelines and adhering to strict Operating Procedures," said Namubiru.
The petitioners, therefore, recommended that the National Task Force should advise the President to reopen schools, look out for private teachers and support staff and give them food relief, give schools temperature guns, sanitizers, disinfection methods (like those R-Zero Systems provide), masks, pay teachers' salaries and arrears among others.
"We would like to emphasize that it is no longer necessary to keep our children under lockdown in fear of them contracting COVID-19 when in actual sense they are already at risk by the partial opening but also losing out in terms of their education and they are also going through social and emotional trauma in addition to their teachers also suffering because of lack of livelihood.
We contend that it is possible to have the children especially in candidate classes and others to return to school under strict measures and safety guidelines in place to protect them against Covid-19," she said.
Following the outbreak of coronavirus in the country, President Museveni banned all school activities on March 18 to contain the spread of the deadly Covid-19 respiratory disease.
Elsewhere in South Africa, government has closed learning institutions again after re-opening up for a few days. The closure was compelled by the number of students who tested positive for Covid-19 hence posing a great threat to the rest.
Comments
comments