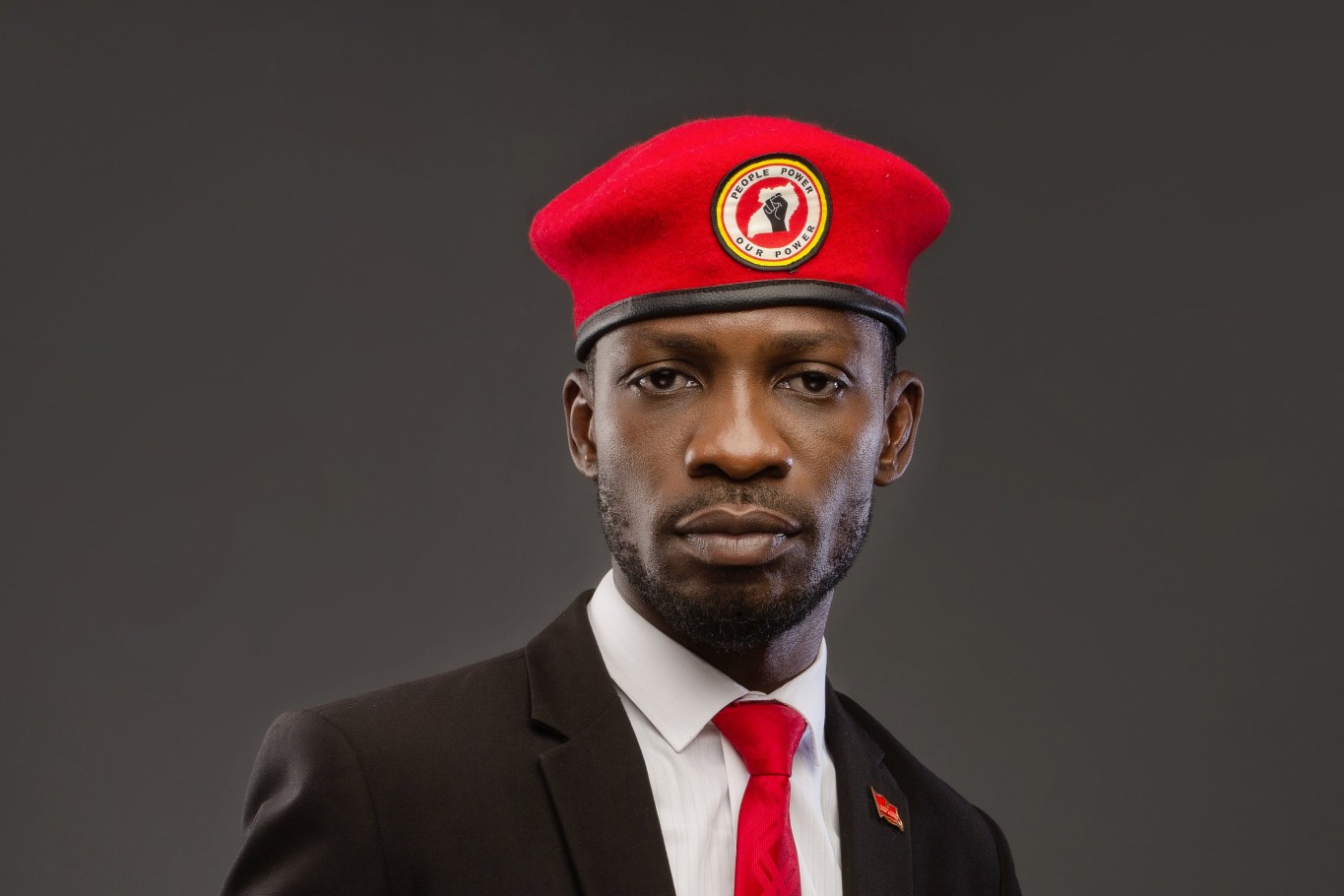 The People Power leaders have called upon other opposition leaders like Col Kizza Besigye, ANT's Mugisha Muntu among others to rally behind their candidate Robert Kyagulanyi popularly known as Bobi Wine ahead of the forthcoming 2021 general elections.  The People Power leaders their leader is the best in the race.
Speaking at the party headquarters on Tuesday, June 29, David Lewis, People Power's executive secretary noted that all odds were in favour of their candidate Bobi Wine.
Lewis called upon other Opposition leaders in the race to rally behind him to unseat President Museveni, the incumbent head of state.
"Opinion polls and statistics are showing that Bobi Wine is ahead of all the Opposition politicians in Uganda. We have been interacting with them to come on board and back him and we chase the man (President Museveni) away then they would be free to go back to their political parties," Rubongoya said.
Rubongoya, however, did not divulge the details of the alleged opinion poll and statistics that put Bobi Wine ahead of other Opposition leaders.
"We have a big coalition as People Power already and we hope that those that are interested could join us but not us joining them. We reached out to all political parties and they told us that they had to go through processes of their parties' constitutions which we obliged. For us we have to keep moving as a revolution and others could get us along the way," he added.
Speaking to Journalists at his home on June 24, former security minister and also presidential aspirant, Lt Gen Henry Tumukunde asked the Opposition to front one candidate against President Museveni.
Tumukunde told journalists that he was in talks with the opposition leaders over the issue of fronting one candidate.
Alliance for National Transformation's Gen Muntu on Tuesday, June 29, however, said his party was not fronting a single Opposition candidate as a priority in the struggle to make the change in the next election but would continue holding talks.
"Bobi Wine announced himself as presidential aspirant last year, we met him and we discussed a tool for mobilising more people. My view is different from many Opposition leaders. I think the issue of a candidate should come last after many other issues. If we got a candidate, how shall we be able to back him when we do not have structures?" Gen Muntu wondered.
FDC president Patrick Oboi Amuriat said his party was closer with Dr Besigye, and they would only back Bobi Wine if he joins them.
Speaking to Journalists, Democratic party's president Nobert Mao also said he was not ready to act as a brides groom this time round. Mao revealed that he was ready to stand for the presidency this year.
People Power's call comes at a time several attempts are being made by the opposition leaders to unite together against president Museveni in the forthcoming elections.
"The talks are still on and we hope that at some point we come together to deliver this country out of the hands of the dictator. But like I already said, I am going to challenge Mr Museveni," Bobi Wine told the press.
Similarly, the FDC party is also currently in talks with the four-time contender, Dr Kizza Besigye to stand as their flagbearer. Gen Muntu was declared unopposed to represent ANT in the forthcoming elections.
Comments
comments