The Minister for Finance, Hon Matia Kasaija has asked the Association of Tobacco Exporters in Uganda to establish processing plants in Uganda to support the economy.
A section of the exporters represented by Benson Kamau had approached Speaker Rebecca Kadaga to petition against an increase in the export levy on raw tobacco, saying it is driving them out of business.
Government slapped a US$0.8 levy on raw tobacco exiting the country which was at US$0.2 in the last financial year.
Kadaga then arranged a meeting between Minister Kasaija and Kamau in her presence.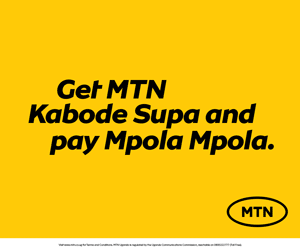 "Move quickly to bring your company to Uganda and process the tobacco here even if it means borrowing," said Kasaija.
He added that, "our industrialisation programme is real and intensive; we want all goods to be processed in Uganda. We are trying to ensure that all agricultural products including minerals are processed here so that we get the maximum value out of it".
Kamau had requested that for the 2020 crop season, he be charged at the old rate.
"For this crop season, we are requesting if the levy can be maintained at US$0.2 as against US$0.8," he said.
Tanzania charges US$0.35 while Kenya charges US$0.4.
Kamau said Uganda risks losing the exporters to those two neighbouring countries with a fair tax regime but Minister Kasaija would have none of that.
"Our strategic plan was to have a processing plant in the country after five years; we thought at that point, we can have our own plant and reduce on the cost of doing business and processing," said Kamau.
Kasaija, however, said the only discussion could be on reducing the levy a little bit but ruled out taking such decision single-handedly.
"I will report to Cabinet and return with the position to you, Madam Speaker," he said.
President Museveni has over the years insisted on value addition, saying the country will not export raw materials unprocessed which he said will occasion job losses and revenue shortfalls.
Comments
comments