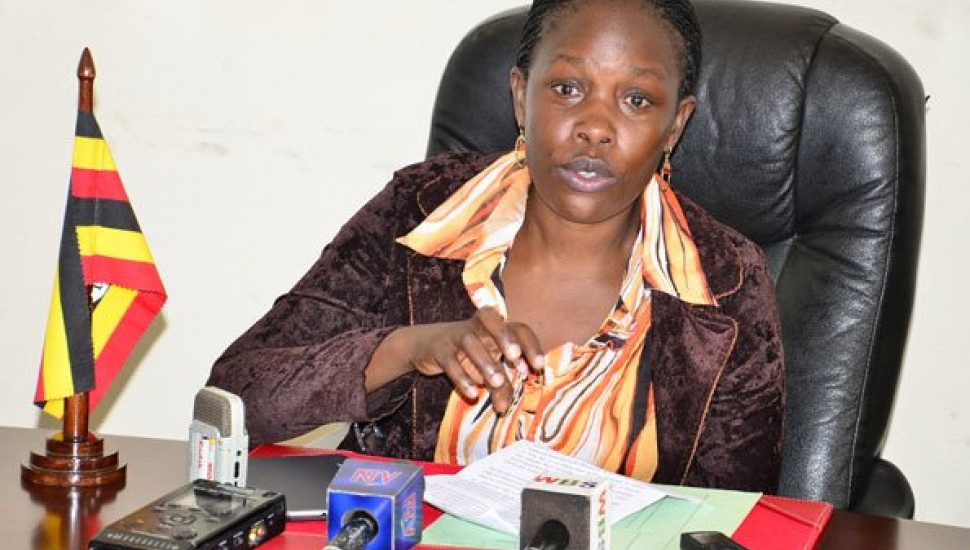 The Minister of Information and Communication Technology, Judith Nabakooba, has warned media houses and politicians against use of hate speech amid preparations for the 2021 general elections.
Nabakooba noted that there are a lot of the talk shows on radio and television using hate speech that has potential to instigate tribal and political hatred.
"I want to warn all media houses and political candidates that this kind of programing will not be allowed. Political Campaigns on all media houses have to be conducted in a manner that is guided by the existing minimum broadcast standards," Minister Nabakooba said.
In her statement to media regarding calls from different political players and organisations to postpone next year's elections due to the COVID-19 pandemic, Nabakooba revealed that Uganda can't go in a state of emergency.
"It is however unfortunate to hear some politicians calling for a State of Emergency to be declared in the Country. Uganda is very peaceful and stable and elections will be conducted peacefully under the existing COVID-19 guidelines," says the Minister.
"Individuals calling for a state of emergency are doing so for selfish reasons. For example we have observed that a number of media houses and politicians are misusing their airtime and space to misinform the public," she adds.
On Sunday, July 5, leading opposition politicians and presidential hopefuls, Dr Kizza Besigye and Robert Kyagulanyi Ssentamu alias Bobi Wine were hosted on Top Radio and CBS respectively. Wine was, however, welcomed from the radio station by huge numbers of his supporters dressed in colours of his People Power pressure group and chanting his songs in unison.
They would use motorcycles, cars, others walked to their offices in Kamwokya in what seemed to be a procession.
Nabakooba says, any form of large gatherings or motorcades, boda boda escorts that accompany politicians to and after their media talk shows will not be accepted.
"We expect that all leaders that intend to participate in this election will exhibit responsible leadership and advise their supporters not to gather in huge numbers."
She explain that government is doing all it can to ensure that the elections are held in a manner that does not expose people's lives to COVID-19," she said.
"There some selfish individuals who have been calling for the postponement of the elections. The Position of Government is that elections cannot be postponed and will go ahead as scheduled," Nabakooba added.
Last week, the Minister for Constitutional Affairs, Prof Ephraim Kamuntu, presented to Parliament a set of regulations followed by all political parties and organizations in the country while organizing internal activities without contravening the measures that were put in place in the fight against the COVID-19 pandemic.
The regulations which have since been sent to the rules Committee of Parliament, provide for political parties or organisations, to hold a meeting or an election for members of its executive committee, members of its organs or sponsored candidates following the laid down means.
These include; virtual meetings, resolutions by circulation, phased elections, secret ballot, open ballot, lining up behind the candidate of choice, election by an electoral college, election by organ of a political party or organization.
Comments
comments