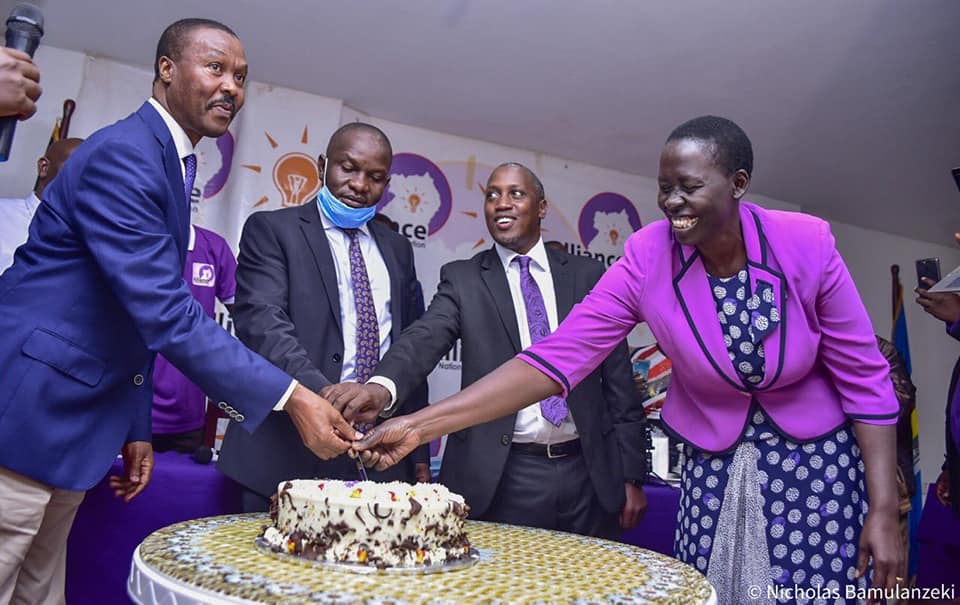 Members of Parliament Gerald Karuhanga (Ntugamo Municipality) and Paul Mwiru (Jinja East) crossed to Mugisha Muntu's opposition party Alliance for National Transformation (ANT).
The two were received at the party headquarters on Buganda Raod, plot 87, in Kampala. He entered parliament in the previous elections on an independent ticket.
Mwiru entered on the Forum for Democratic Change (FDC) ticket. Karuhanga formerly NRM was suspended from the party for being 'indiscipline'
While receiving the MPs, Muntu said it was a beginning of a long journey. He said ANT is a party with deep rooted values and people who are bold enough to speak up.
Speaking about his move, Mwiru said he had joined ANT because he wants to be part of a new future which puts people first. "I am in ANT today officially by choice and will."
"The big task ahead requires an organized group with a conscious and consistent way to make a contribution and turn around this country. And this is what I have come to do."
Karunga said he has always wanted to be part of ANT. "If it was not for the constitution of Uganda that impairs Members of Parliament, certainly, I would have joined at the launch of ANT."
Karunga praised ANT as a party with strong values.
Gen Muntu who was once the president of FDC recently resigned from his role as party head to contest for presidency. He was elected as flag bearer for ANT unopposed.
Comments
comments