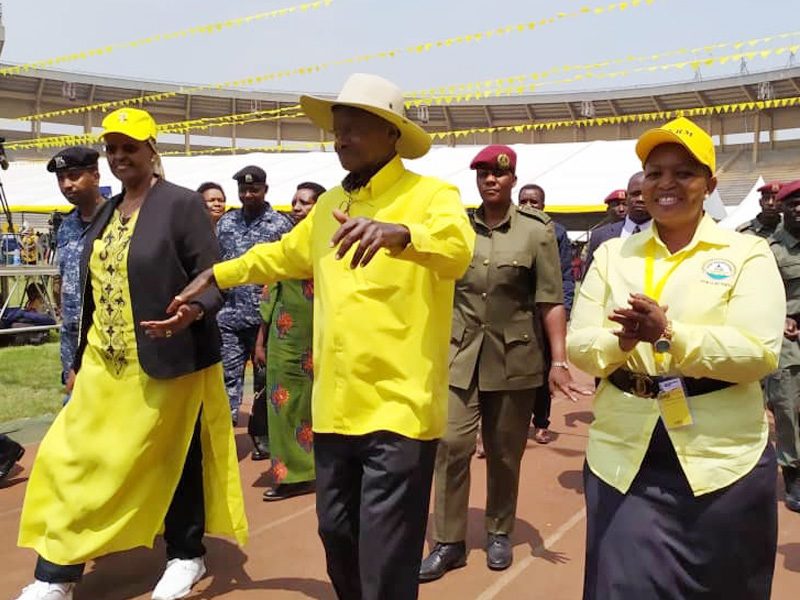 Voting for the National Resistance Movement party flag bearers for positions of Member of Parliament and local council seats shall be by lining up.
This was decided on Thursday by the Central Executive Committee (CEC) ahead of the 2021 general elections
CEC members held a meeting chaired by the party chairperson H.E Yoweri Kaguta Museveni whereupon they agreed to adopt the method of lining up in accordance with the Ministry of Health guidelines on Covid19 prevention.
"We are mindful of our duty to provide urgent clear guidance and leadership to the membership of the NRM in the situation, and to lead the NRM to a decisive and overwhelming victory in the 2021 general election," the CEC members resolved.
There has previously been contention over the method adopted, but the party says it has undertaken a comprehensive and in-depth review.
Although the government banned public gatherings or mass rallies, we can only wait to see how the NRM will conduct its party primaries without flouting the guidelines.
NRM Primary elections for MPs will take place on 7 September 2020 while those for LC 5 Chairpersons, Councilors, Municipal Mayors and Division Mayors, LC 3 chairpersons and their councillors shall be held on 28 August, 2020.
Comments
comments